Last Updated on October 11, 2021
We love fusion cuisine, especially when it's a pasta dish! This Bucatini with Creamy Roasted Red Bell Pepper & Harissa Sauce is one of them where Italian meets Middle Eastern. It's rich and hearty but also an elegant dish. This pasta dish is perfect to make for a date night, some special occasions, or anytime in-between!
The Sauce
The sauce has a really pretty creamy orange color that makes us want to dive in! This flavor combination of the sauce came from a recipe that failed. Initially, we made a simple creamy roasted red bell pepper sauce with cashews as a trial dish. It was not bad but it was too simple that needed some improvement with a twist. Hmmm…what could we add to this that enhance the smokiness of the roasted red bell pepper?
BINGO!! The answer was Dried Harissa Powder!!
The harissa we use is the original blend Organic Harissa Seasoning from Whole Foods Market. We haven't tried other brands so we can't compare the flavor to the others but for us this works!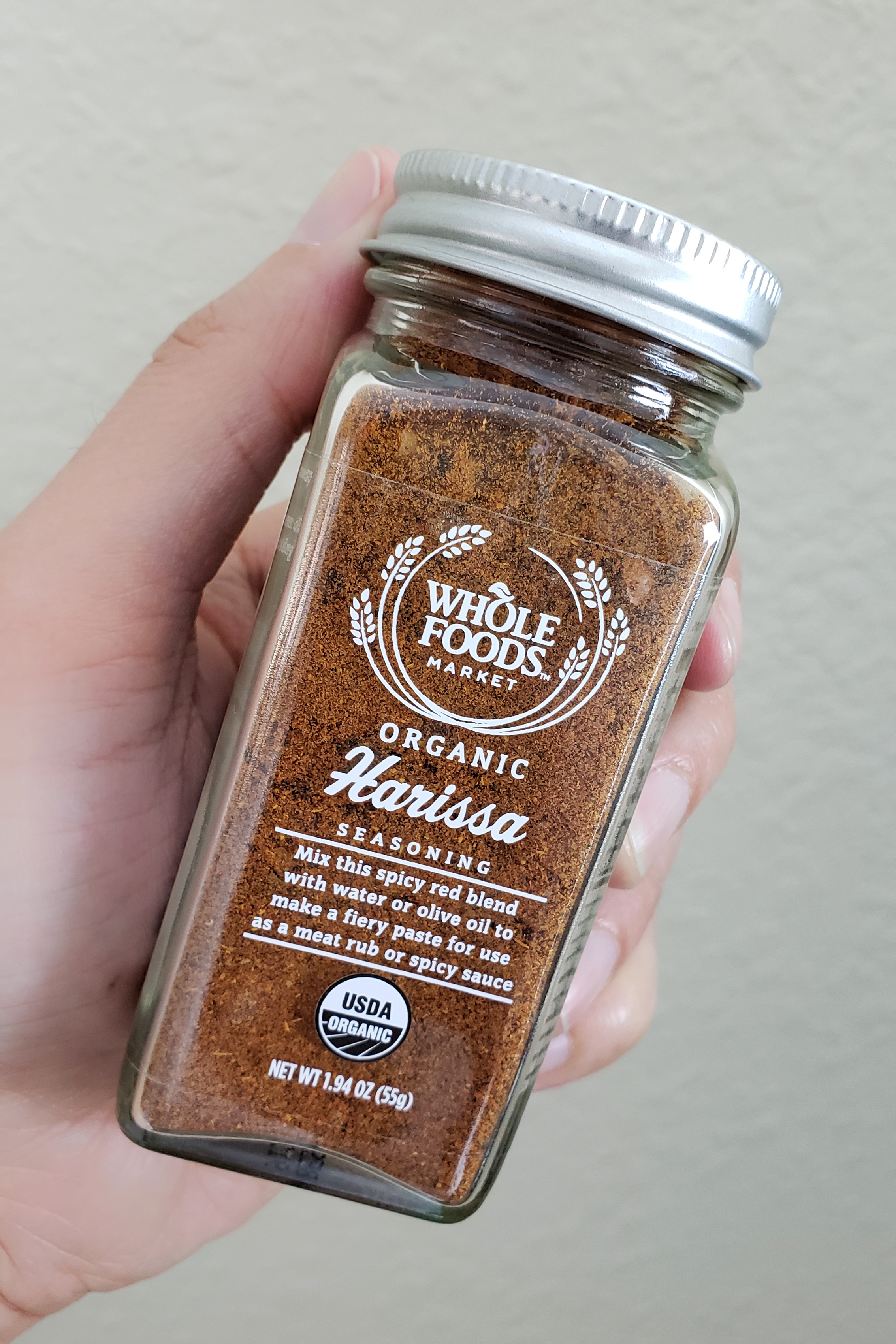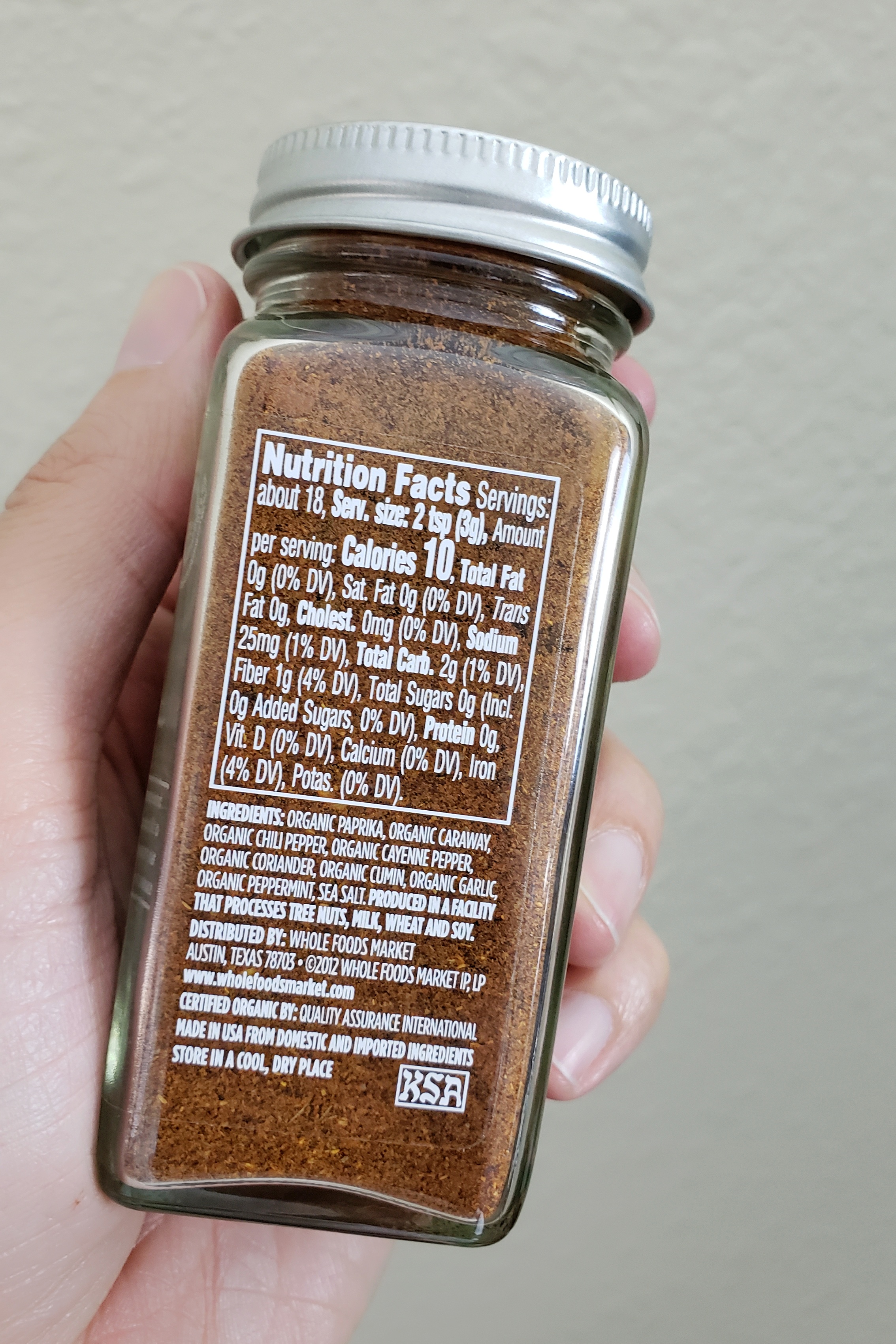 Now, let's talk about the roasted red bell peppers. We actually value the process of putting time and effort for cooking from scratch as much as possible. So instead of using jarred (prepared) roasted red bell peppers we oven roasted the peppers using a broiler option. If you have gas stove or grill, we'd assume the result would be even better. But we understand, not everyone is willing to go through extra steps so feel free to swap with pre-made ones. In fact, if you use jarred ones, this is fairly a quick fix meal except for the time soaking cashews.
Speaking of cashews, when it comes to making cashew cream (sauce), some people skip the process of soaking. After reading other people's opinions, we still like soaking ours, for example to make our cashew cream. For this recipe, we soaked for 2 hours and it was just fine!
Bucatini
In case you haven't had bucatini before, it's a type of long pasta that's really thick and it has a tiny hole in the center. When you bite into it you can feel the hollowness which gives a strange (at least for us) satisfaction and makes us want to chew more. Lol. It somehow feels pretty dense even though it's hollow and also makes weird noises when you slurp…yup, because it's hollow. We just like thick noodles in general but it's such a fun pasta to eat and it's definitely one of our favorites! For this dish, we use this one from De Cecco.
The Result
To describe the flavor of this dish, it's Savory, Tangy, Sweet, Spicy, Smoky, and Creamy! In other words, it satisfies all your taste buds! No extra explanations needed. Try it to see it yourself!
If you like creamy noodles like us, you may enjoy our other creations like Spaghetti Red Quinoa Bolognese with Cashew Cream , Black Rice Noodle with Mushrooms & Ginger Cashew Cream.
Bucatini with Creamy Roasted Red Bell Pepper & Harissa Sauce
This is not a typical pasta dish with roasted red bell pepper cream sauce. It's a fusion dish where Italian meets Middle Eastern. It's rich and hearty but also an elegant dish. It's savory, tangy, sweet, spicy, smoky, and creamy!
Ingredients
Roasted Red Bell Peppers (skip this if using pre-made ones)
Roasted Red Bell Pepper & Harissa Cream Sauce
1/2

cup

raw unsalted cashews

(better soaked in water for 2 hours)

3/4

cup + 2 tbsp

hot water

1 1/2

cups

chopped roasted red bell peppers

(about 3-4 freshly roasted red bell peppers)

1

clove

garlic

chopped

3

tbsp

nutritional yeast

1 1/2

tbsp

fresh lemon juice

3

tsp

dried harissa seasoning

1

tsp

salt

1/4

tsp

black pepper
The rest
1

pound

bucatini

1/2-1

tbsp

minced parsley

(garnish)

Thinly sliced roasted bell peppers

(optional garnish)
Instructions
**If using jarred roasted red bell peppers, skip to Step 5
Preheat a broiler at 525°F.

Place red bell peppers (whole) on a baking sheet lined with parchment paper. Roast in the oven for 20-25 minutes. Turn every 5 minutes or so to get charred evenly.

Take them out and transfer to a large prep bowl. Cover with a plastic wrap (crack open the edge for the heat to escape) and let it steam for about 15-20 minutes.

Peel the skin and remove the seeds and core. It's messy but they should come off easily. Be careful not to burn yourself! Chop them coarsely and set aside.

In a large pot, start boiling water for cooking bucatini.

Meanwhile, make the sauce. In a high-speed blender, combine soaked cashews, hot water, roasted bell peppers, garlic, nutritional yeast, fresh lemon juice, harissa powder, salt and black pepper. Process until smooth. Set aside.

Start cooking bucatini in salted water for 9-11 minutes (or follow the instruction on the package.) Use a colander to drain and transfer the bucatini back in the same pot (off the heat.)

Pour the red bell pepper sauce over the bucatini. Toss well until well coated.

Serve with a sprinkle of minced parsley as a garnish. Top it with a small amount of thinly sliced roasted bell peppers (optional.)
Notes
Skip to step 5 if using jarred (pre-made) roasted red bell pepper. This will shorten the cook time by about an hour.
Using a few strips of thinly sliced extra roasted red bell peppers as a garnish adds an extra flavor and also gives a nice presentation (optional.)