Last Updated on February 14, 2021
I love Japanese fusion dessert. My vegan Matcha Chocolate Chip Muffins are one of them. It is slightly sweet, slightly bitter and moist—-a treat for matcha and chocolate lovers! They are great for breakfast and/or snack, a perfect accompaniment for both tea and coffee.
Matcha & Chocolate
I just can not resist a certain combination of ingredients. Orange & chocolate, peanut butter & chocolate, coffee & chocolate, and of course the matcha & chocolate! The bitterness of matcha counterbalances the sweetness of chocolate.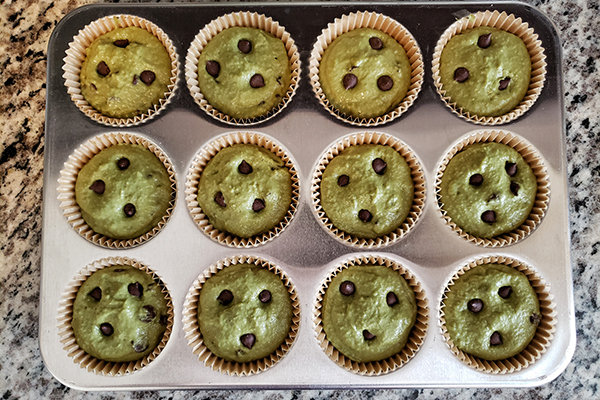 Over the past couple of years or ever since vegan (or plant-based diet) became popular, matcha powder has gained popularity over general green teas. People incorporate it into smoothie and dessert. For me, matcha is one of those luxury ingredients that I would not be consuming on a daily basis. So when I make this muffin, every bite is so special and reminds  me of all Japanese desserts that I ate back in Japan!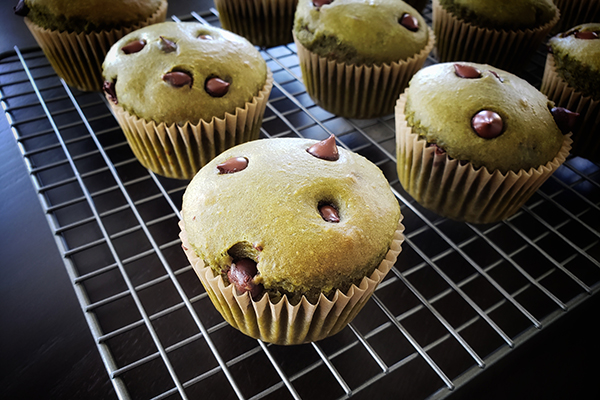 By the way, do you know matcha is not just for dessert? Making savory dishes with matcha powder may be something you have never done before but actually, it works very well! I made matcha salt and roasted cauliflower with matcha salt. Also, I made this soba noodle dish using matcha powder. There is something about the aroma & the bitterness combined with salt  that is so unique. It definitely elevates your palette to the next level!
The Ingredients
Here is what you need to make this delicious muffins!
All-Purpose Flour
Matcha Powder
Baking Powder
Baking Soda
Salt
Apple Sauce
Sugar (I use cane sugar)
Neutral Oil (I use sunflower oil)
Unsweetened Soymilk (or any unsweetened plant-based milk)
Vanilla Extract
Semi-Sweet Chocolate Chips
Let's get cooking!
The Tips & Recipe Notes
Here is the break down in more details.
Matcha Powder
Any matcha powder should work for this recipe. The one I used is from Mountain Rose Herbs.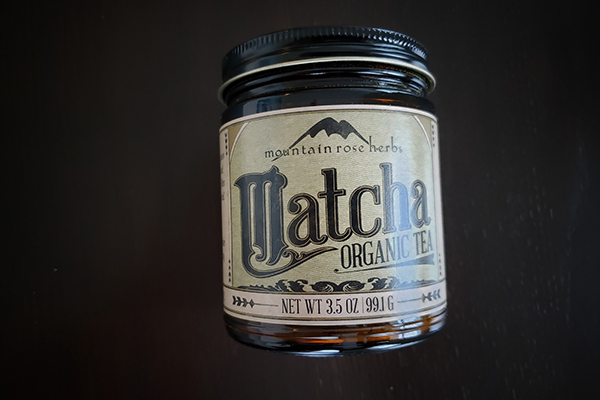 When it comes to finding good ingredients, I am very particular about what I am buying. This matcha power is organic and comes in a glass jar with a metal lid (check!) Best of all, it is sourced from Japan—a perfect product to make this Japanese fusion recipe.
Sometimes, matcha powder could have some lumps. To get rid of it, simply sift with by itself or with other dry ingredients.
Apple Sauce
This was an item that I had been sitting in my pantry for quite a while. Actually, I bought this jar intending to bake something with it but I had completely forgotten about it. It is a common ingredient for a substitute for oil and/eggs for vegan baking.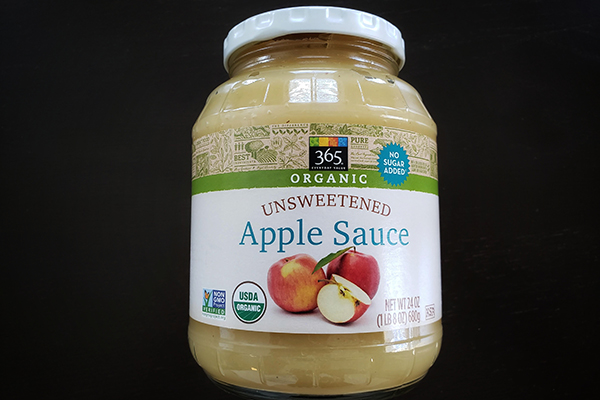 I really wanted to use it to see how it turns out. Honestly, I have not tried with any other substitutes so I do not have anything else to compare. But I know it worked just fine and made the muffins delicious.
Soy Milk
I personally love this particular soy milk for both cooking savory food and baking sweets.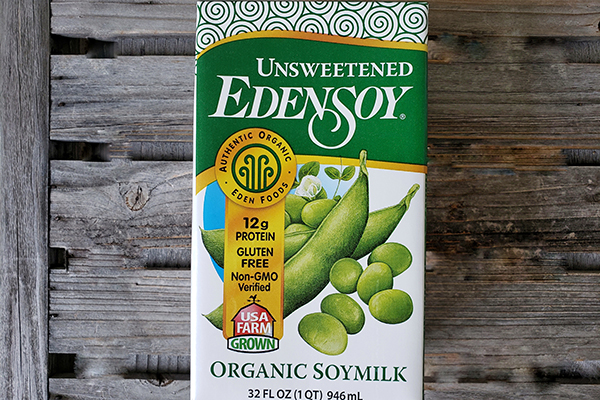 This is something you can certainly substitute with other plant-based milk. Be sure to use unsweetened and unflavored kinds!
Chocolate Chips
I use this bag of chocolate chips for pretty much any baking goods!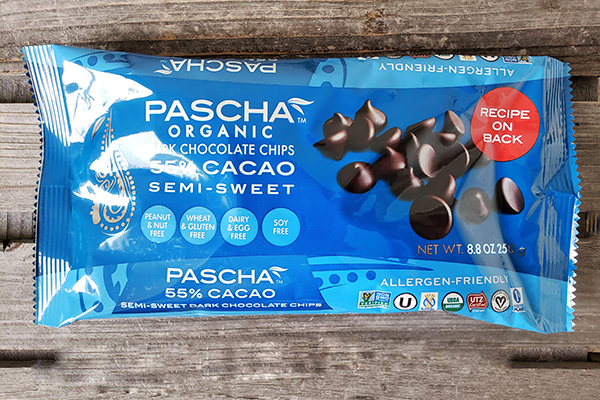 It is organic, vegan, ethical, and ingredients are minimal and very clean. I highly recommend it.
Feeling Inspired?
Try other Japanese-inspired dessert recipes!
Anko (Japanese Sweet Adzuki Beans)
Vanilla Gelato with Sweet Adzuki Beans & Strawberries
Vanilla Ice Cream with Toasted Sesame Seeds & Sea Salt
Matcha Chocolate Chip Muffins
My vegan Matcha Chocolate Chip Muffins are slightly sweet, slightly bitter and moist----a treat for matcha and chocolate lovers! They are great for breakfast and/or snack, a perfect accompaniment for both tea and coffee.
Servings:
12
regular size muffins
Ingredients
1 3/4

cups

all-purpose flour

2

tbsp

matcha powder

2

tsp

baking powder

1

tsp

baking soda

1/4

tsp

salt

1

cup

apple sauce

1/3

cup

sugar

(I use cane sugar)

1/4

cup

neutral oil

(I use sunflower oil)

1/4

cup + 3 tbsp

unsweetened soymilk

(or any unsweetened plant-based milk)

1

tsp

vanilla extract

1

cup

semi-sweet chocolate chips
Instructions
Preheat the oven at 350°F.

Mix dry ingredients. In a medium to large bowl, combine all-purpose flour, matcha powder (sift if needed), baking powder, baking soda, and salt. Whisk together to mix well. Get rid of any lumps. Set aside.

Mix wet ingredients. In another large bowl, combine apple sauce, neutral oil, sugar, unsweetened soymilk, and vanilla extract. Whisk together until all the wet ingredients come together.

To the wet ingredient mix, add the dry ingredient mix. Use a spatula to mix together by folding (do not overmix.) Lastly, add chocolate chips and fold again.

Pour the mixture into the regular sized silicon or parchment lined muffin tin. Do not fill to the top.

Bake them in the oven for 20-25 minutes. After 20 minutes, check the doneness by sticking skewer to the center. If it comes clean, it's done. If it's a bit wet, put it back in the oven and bake for another 3-5 minutes.

Take them out the oven and let cool down on a cooling rack before serving.
Notes
To store, keep them in a container with a lid at room temperature. Consume within 2-3 days. You should be able to keep them in the fridge for longer freshness.