Last Updated on May 13, 2022
Aonori is Japanese dried green seaweed flakes that you may have seen on top of okonomiyaki (Japanese savory pancakes) and yakisoba (Japanese stir-fried noodles.) It's naturally vegan, low in calories and rich in nutrients such as minerals and vitamins. Aonori should be one of  the top ten must have items to add in your vegan Japanese pantry!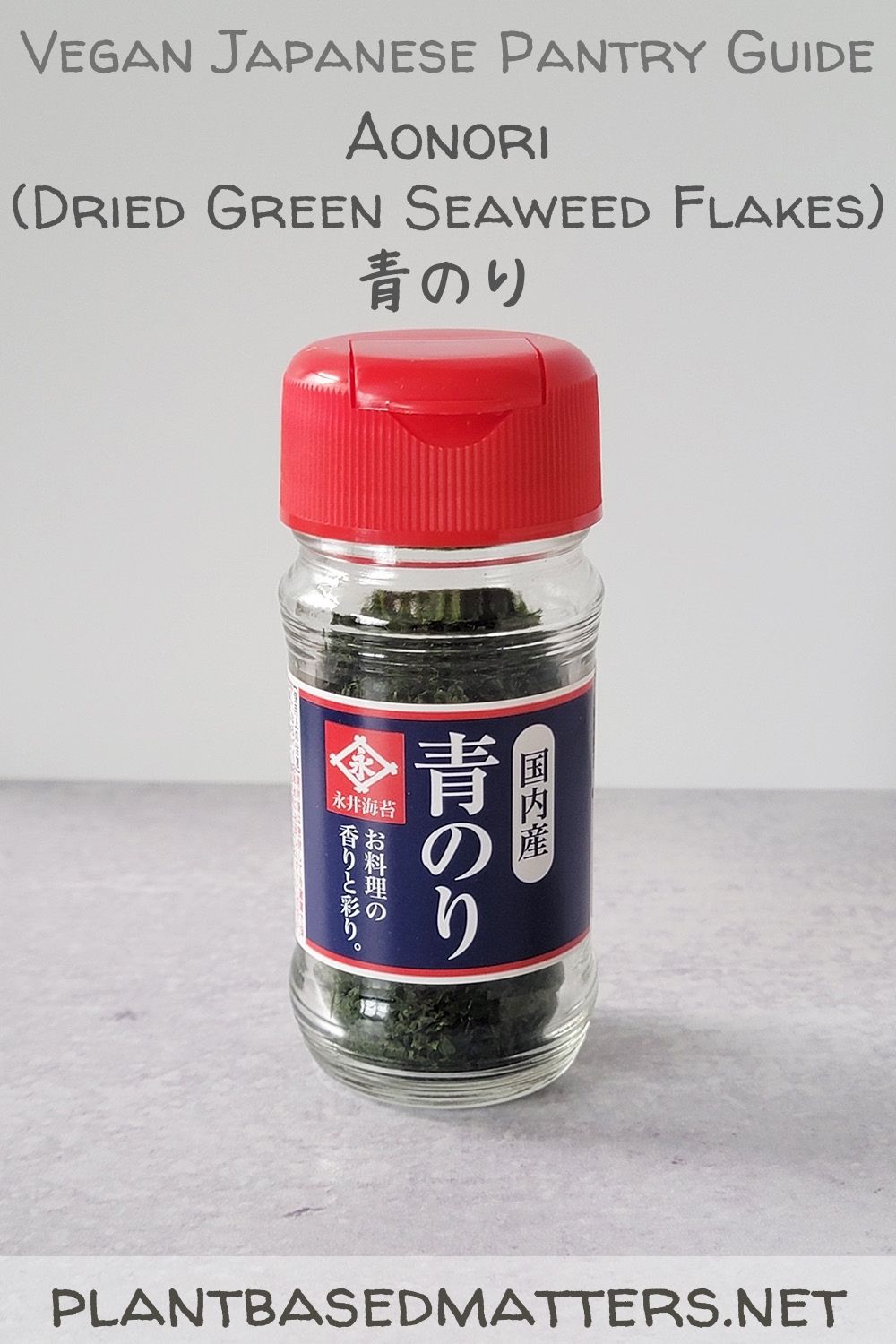 What's Aonori?
Overview
Aonori [青のり / 青海苔 / あおのり] is a type of seaweed which in English, it's often described as edible green laver or green algae. It's typically processed into dried fine flakes.
The word "aonori" consists of two words. The first word "ao [青]" which is a color "green" (although the actual translation of  the color 'ao' is rather blue than green) and the second word is "nori [のり]" which means seaweed.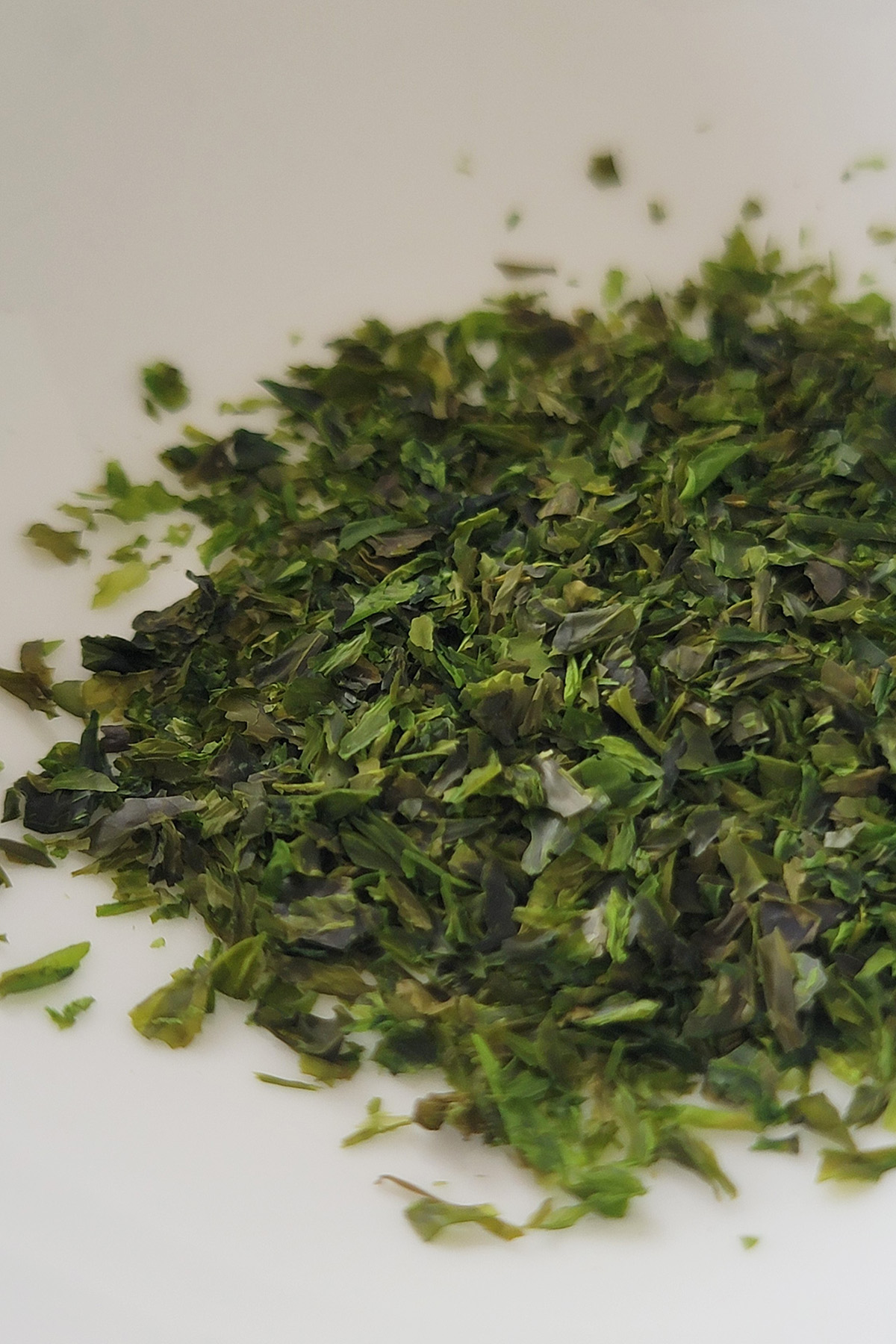 Outside of Japan, the most popular seaweed is nori seaweed that you make sushi with. However, the Japanese eat a variety of seaweed such as:
Nori
Wakame
Kombu
Mozuku
Hiziki
Mekabu
aosa (similar to aonori but less aromatic)
Aonori etc.
Although they are all in the seaweed category, each has different shape, color, aroma, and taste. Since nori (and wakame) are what most people are familiar with, you can read a simple comparison in the difference between aonori and nori in the section below.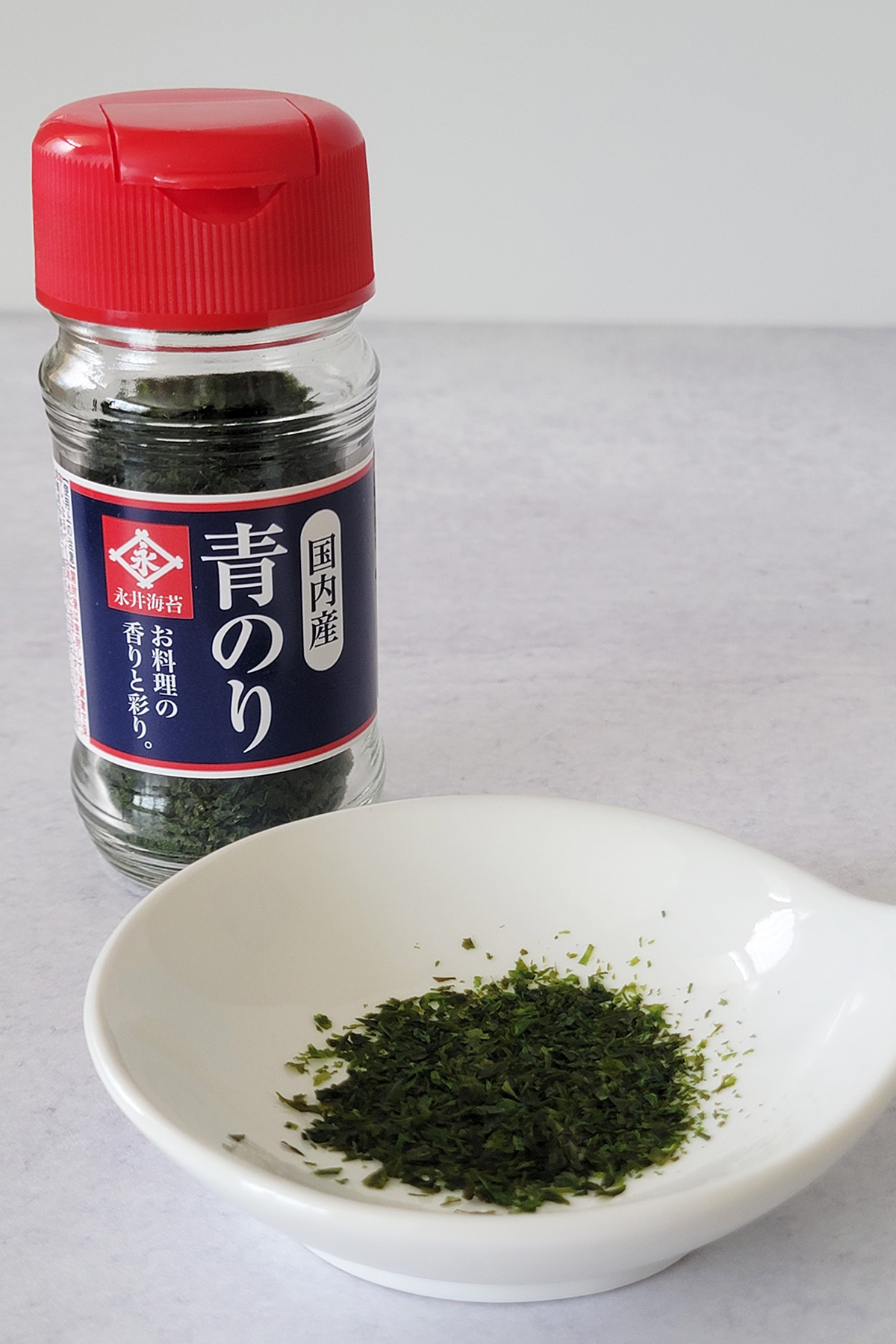 Color
Unlike nori seaweed which has a darker color (almost black), the color of aonori is green.
Aroma
Aonori has stronger "ocean" aroma compared to nori and wakame. It's pleasant but it may be overpowering if you add too much.
Taste
Just like the aroma, the taste of aonori is more intense than nori and wakame.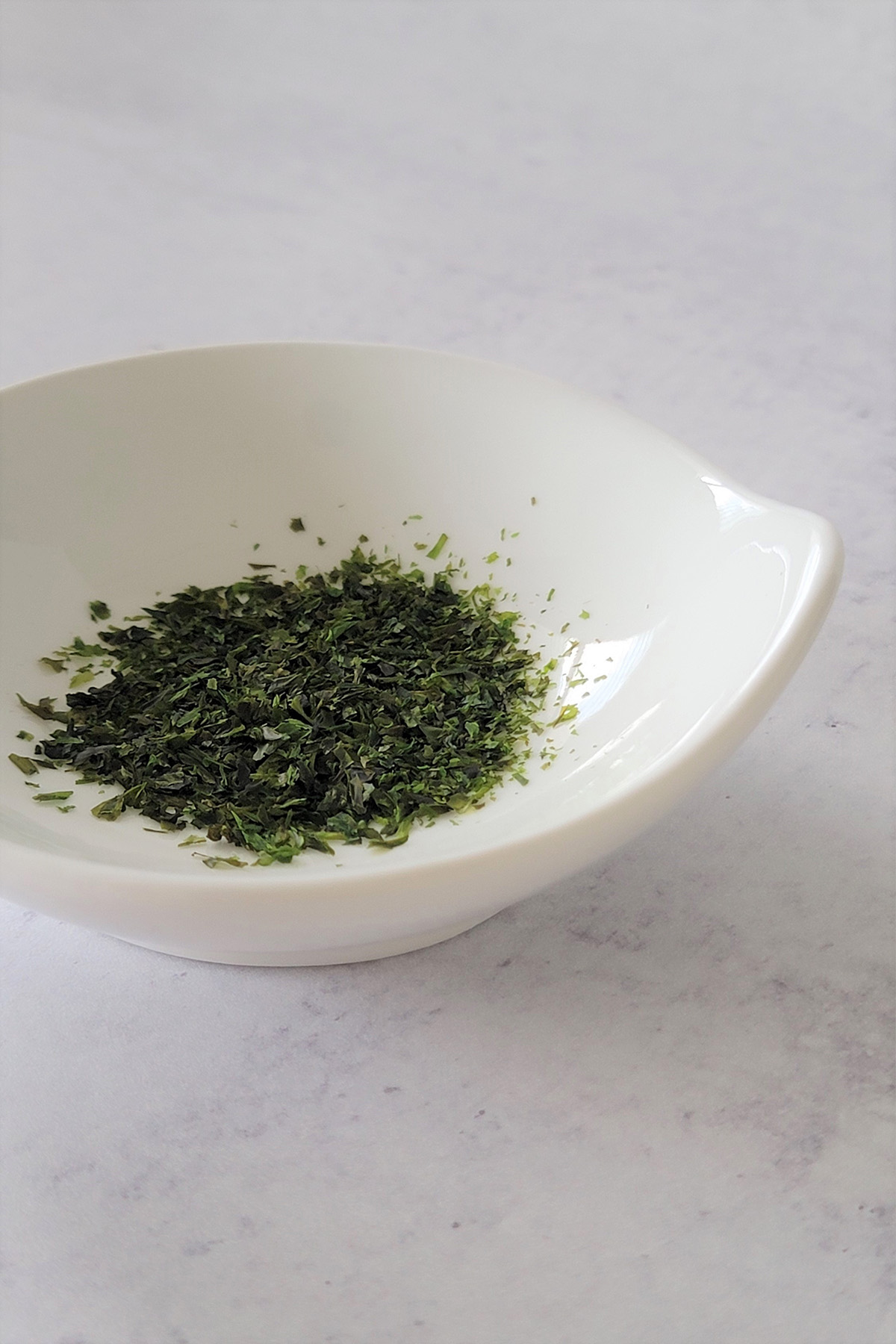 Ways to Use Aonori
You can use aonori as a topping (to sprinkle over) for variety of dishes. Some examples are:
Yakisoba
Onigiri (rice balls)
Pasta
Potato hips or any cooked potatoes etc.
Another delicious way of using aonori is to mix into a tempura batter. Aonori gives a hint of ocean flavor to each bite of tempura.
Tips: Whatever you use aonori for, a little bit goes a long way!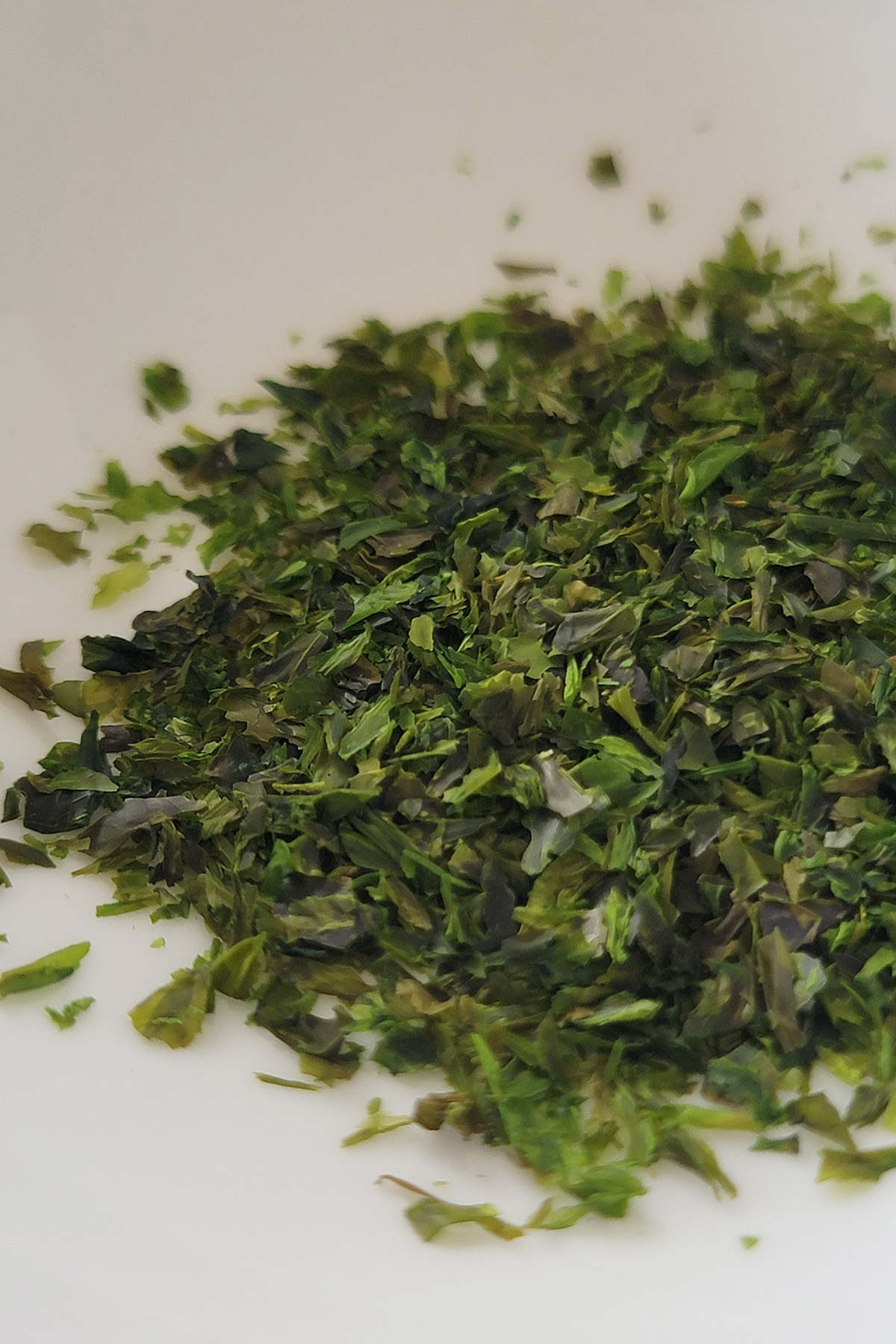 How to Store
Generally, seaweed is prone to humidity and aonori is not an exception.
Aonori products typically come in a jar or a zipper pouch. You can keep it in the same package but be sure to avoid any humidity. For that reason, I recommend storing in the fridge once it's open and use it as soon as possible.
If you double bag in a zipper bag and store in the fridge, that may be a better option (I do this for nori seaweed but not for aonori.)
Where to Buy
Honestly, chances are you will not find aonori at your regular grocery stores. I'd recommend trying Asian grocery stores (especially Japanese and Korean) where you should be able to find one. Otherwise, it's much easier finding one on online stores.
My recommendations are listed below.
This one is my current favorite aonori flakes. It comes in a glass jar with a plastic cap. This aonori is a product of Japan using aonori grown in Japan.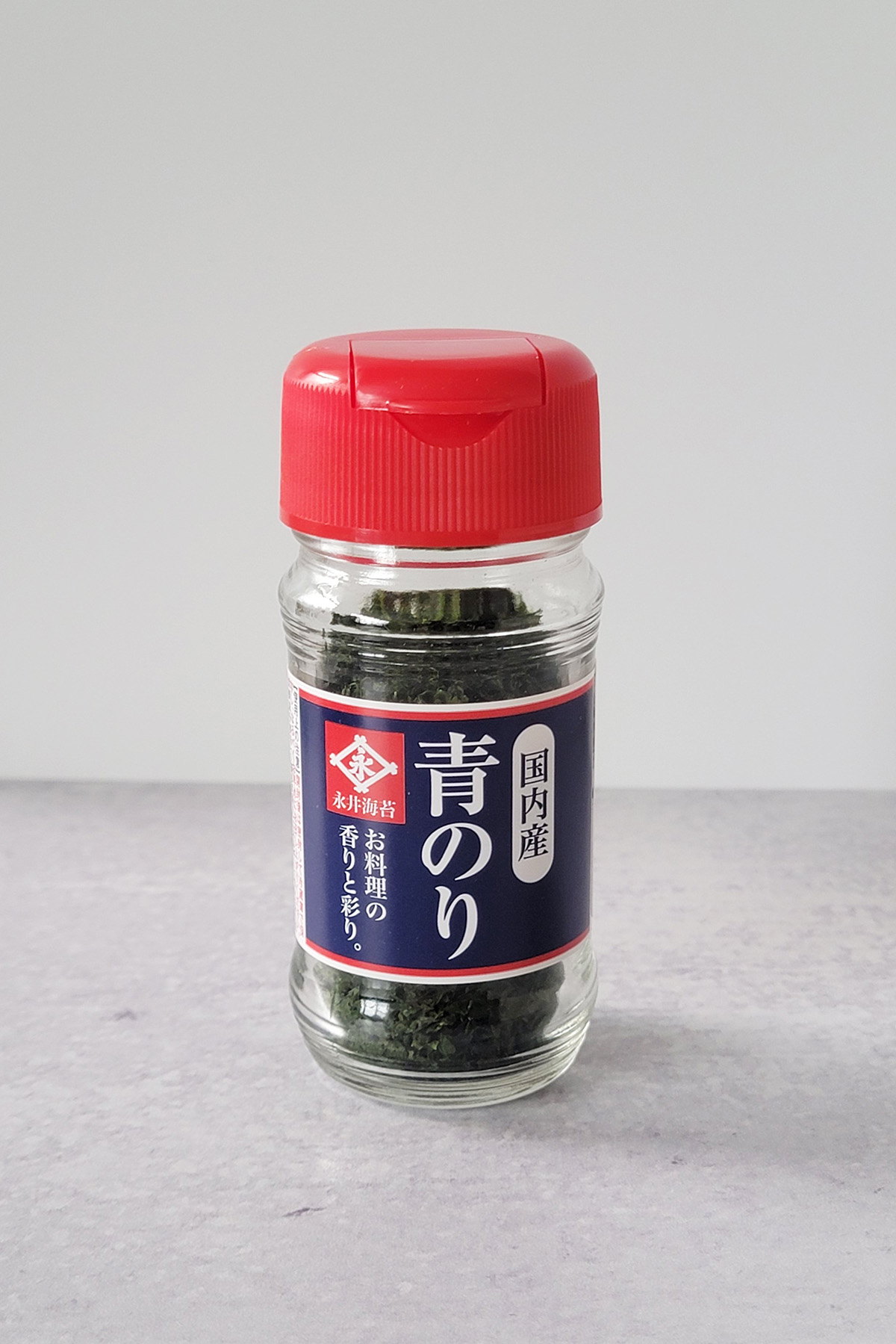 I don't really shop on Amazon however if I were to find aonori, Otafuku aonori would be the one I'd buy. It's also a product of Japan using aonori grown in Japan.
I recommend trying "real" Japanese aonori for you to stock up your authentic vegan Japanese pantry. This is a general tip for shopping Japanese groceries or pantry items which is to get the products that labels as "Product of Japan" on the back of the package. Often times, what appears to be a "Japanese" product is actually produced in another country. Always check the label!
Let me know in the comment sections below if you have any questions or other recommendations!