Last Updated on May 12, 2022
Natto is Japanese Fermented Soybeans which is a major part of the Japanese diet and it's super healthy for you. Natto is naturally vegan and such an iconic Japanese food that you may not be familiar with. Actually, natto isn't a pantry item but you would definitely want to incorporate it into your everyday meals.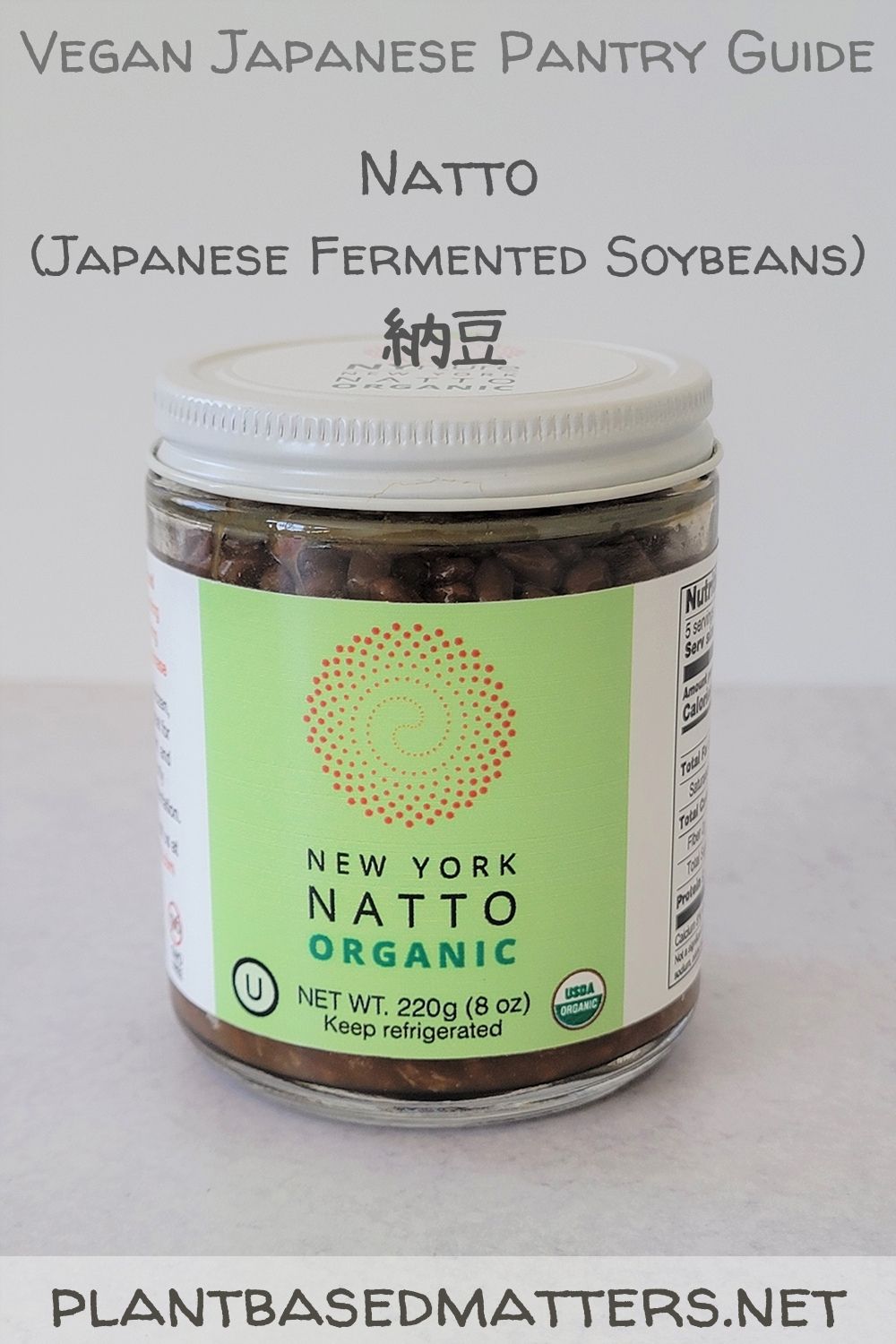 What is Natto?
Overview
Natto [納豆] is Japanese fermented soybeans. It's often served as a part of breakfast with a bowl of rice. It's high in protein, vitamin K and fiber as well as good bacteria for your gut health. All natto is vegan-friendly and you can eat as is (no cooking required.) It's quite versatile for making a variety of delicious Japanese dishes.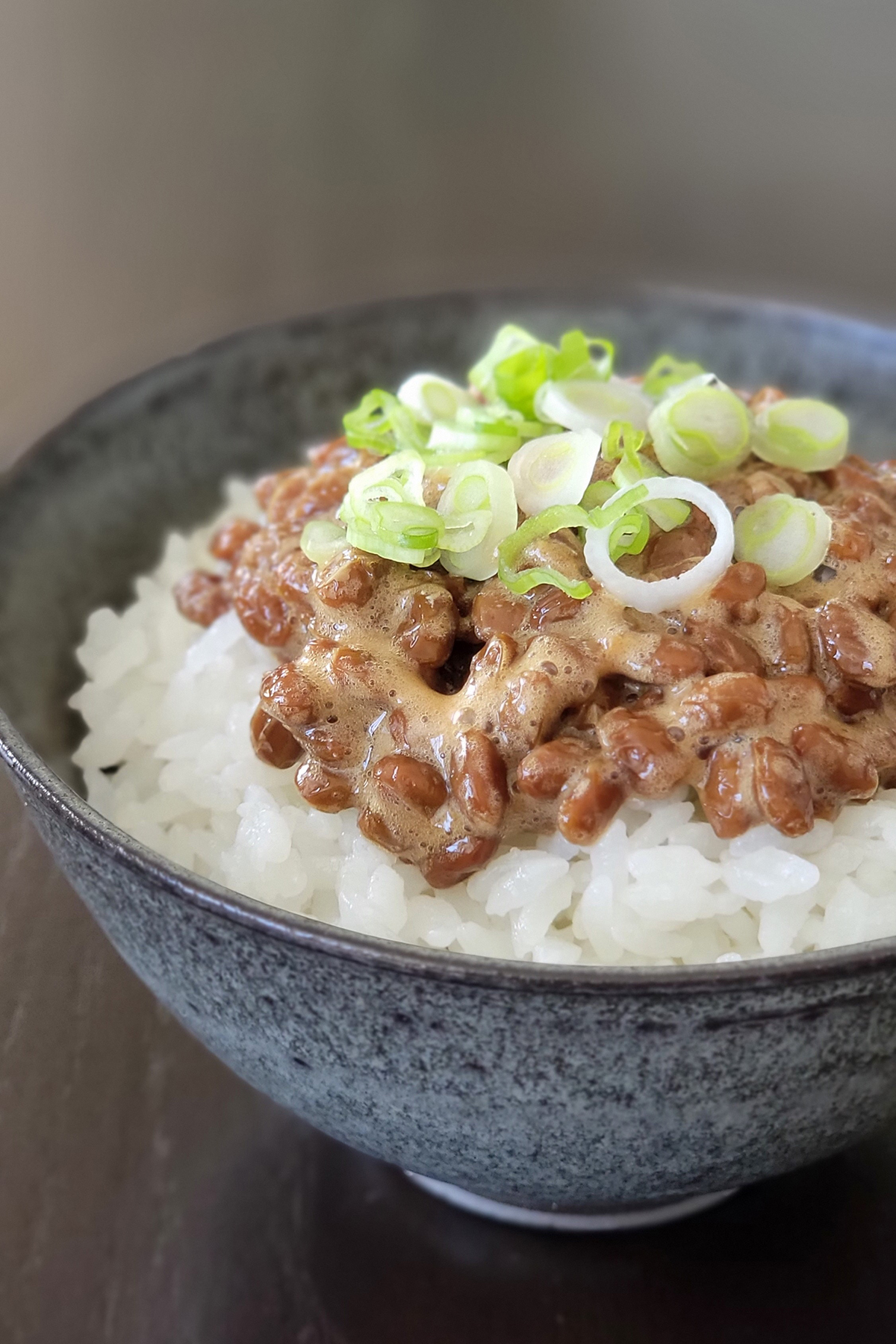 Personally speaking, natto is a staple of my diet which I consume it at least once a day. For the love of natto, I can eat it everyday and talk about what you can make with and how delicious it is.
But honestly, I'm not so sure how to make a positive impression of this awesome Japanese ingredient for those who aren't familiar with natto. Why? It's because of the characteristics of natto…let's get into it!
Consistency
Natto has such a distinguish consistency which sets a part from the other fermented foods like nukazuke or kimchi.
Overall consistency is very much slimy, stringy and the beans are tender and soft. In my opinion, many non- Japanese people are hesitant to consuming because of the slimy consistency. To tell you the truth, even some Japanese people aren't a fan of natto for the same reasons and not to mention….the aroma.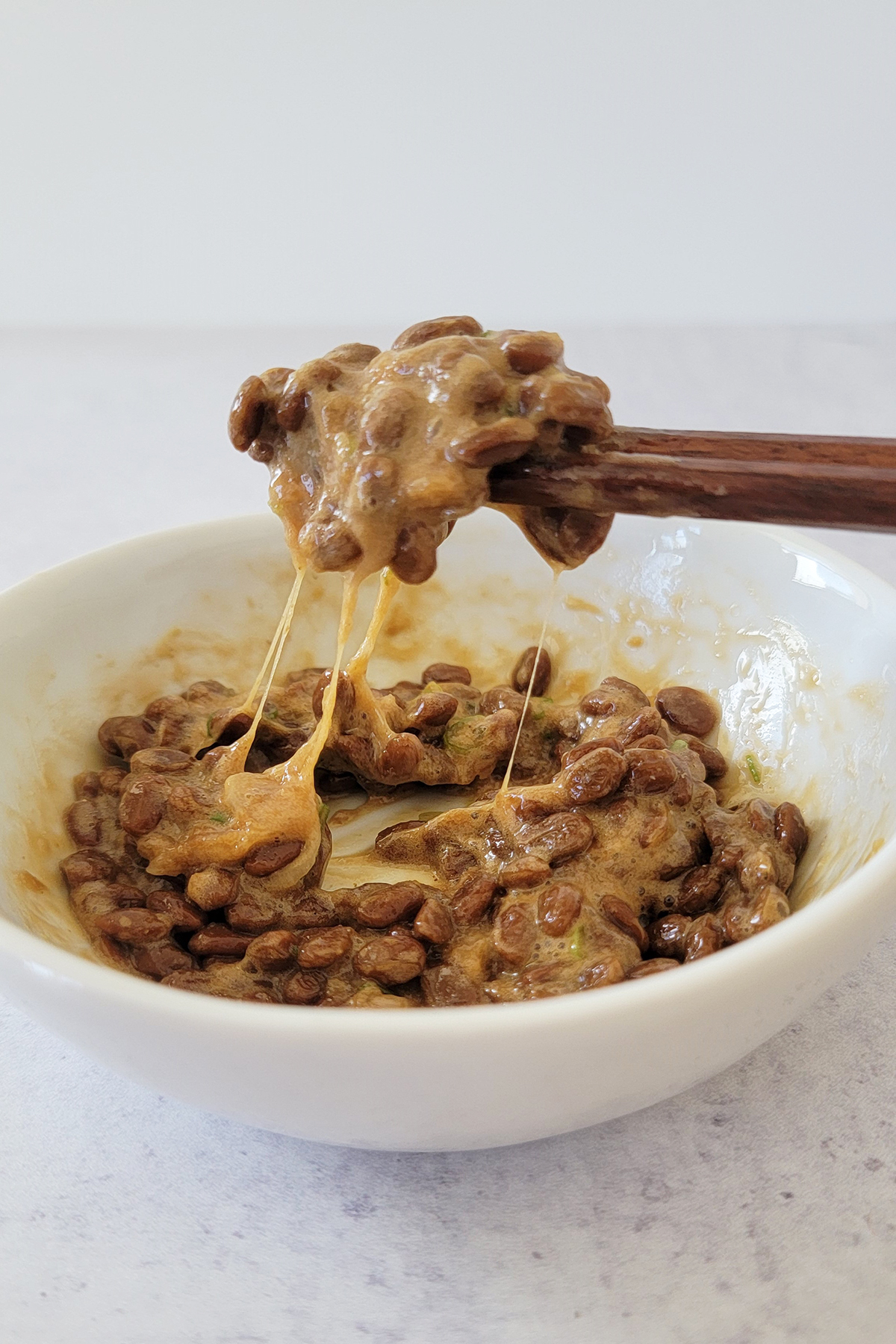 Aroma
I have to say the aroma of natto is one of the main reasons why it hasn't gained its popularity to non-Japanese people. Natto has a type of fermented smell that is similar to…sorry…stinky feet with a faint ammonia like smell. However, despite the description of the aroma, natto is very nutty, slightly sweet and the taste is nowhere as bad as the smell!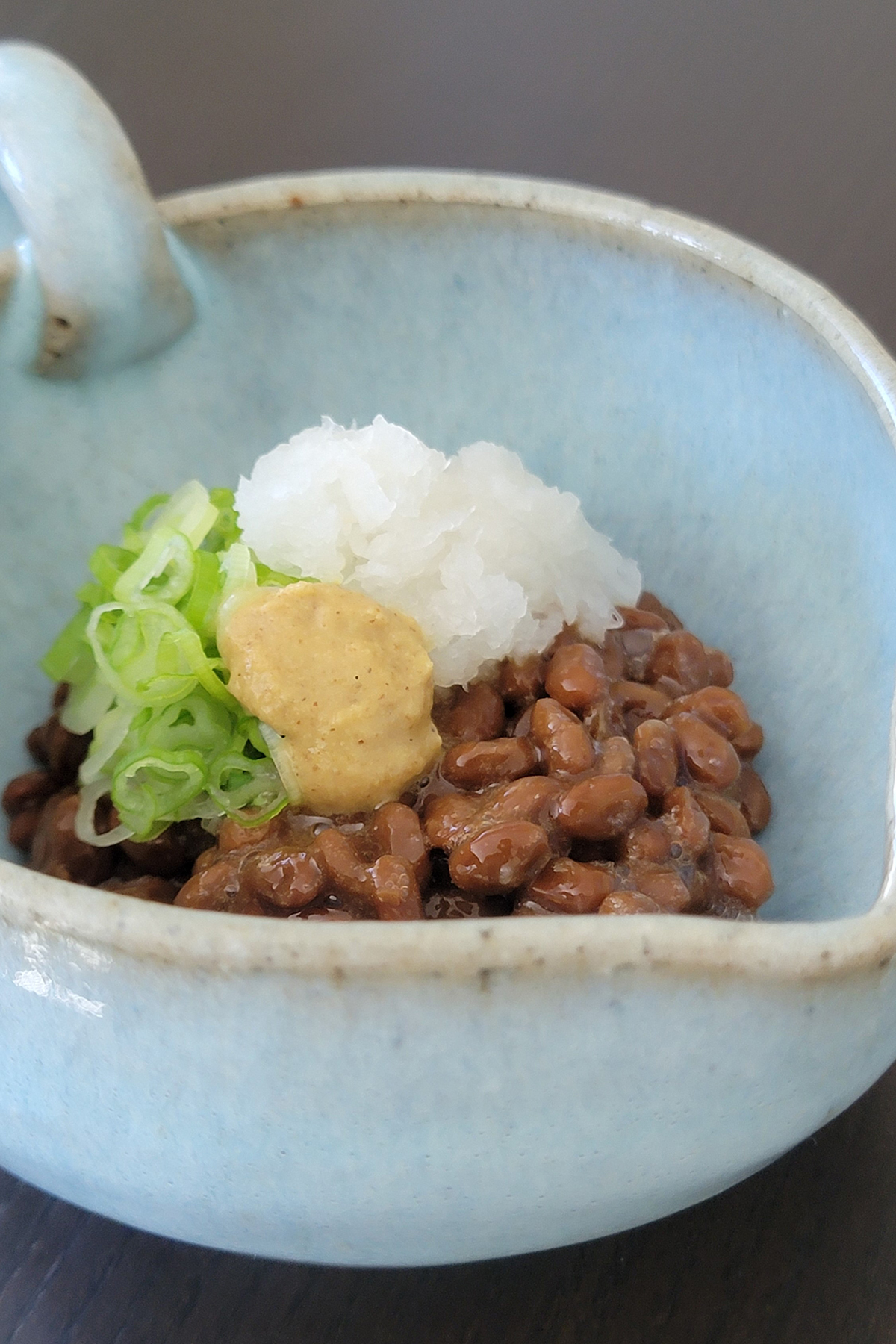 Taste
As mentioned, once you get pass the consistency and aroma, the taste of natto is very pleasant.  When you chew down natto beans, the nuttiness may resemble the aroma of coffee beans through my nose.
Overall, the consistency, the aroma and the taste profile of natto are universally the same regardless of which brand you buy. However, the actual taste in details should vary from one product to another.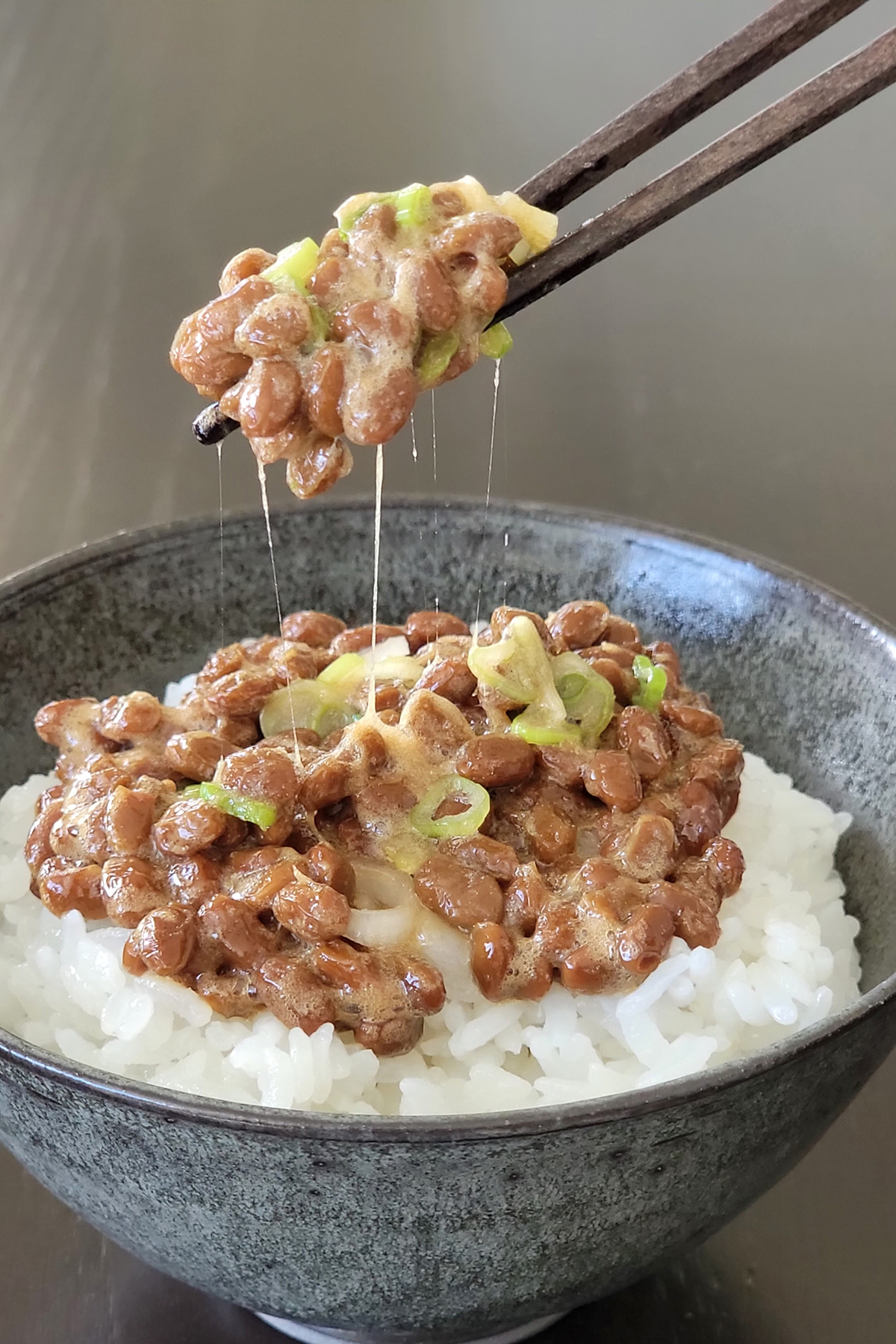 Types
There are a multiple different types of natto you may be able to find.
Whole soybeans: The standard type (see the photo below.) In Japanese, "tsubu natto [つぶ納豆]" or "marudaizu natto [納豆]." Within the whole soybean type, the actual size of the soybeans may vary from relatively large to small.
Hikiwari: English translation of the Japanese word, hikiwari, can be "crushed."  In hikiwari natto, soybeans are much smaller (similar to the size of crushed peanuts) than the standard kind.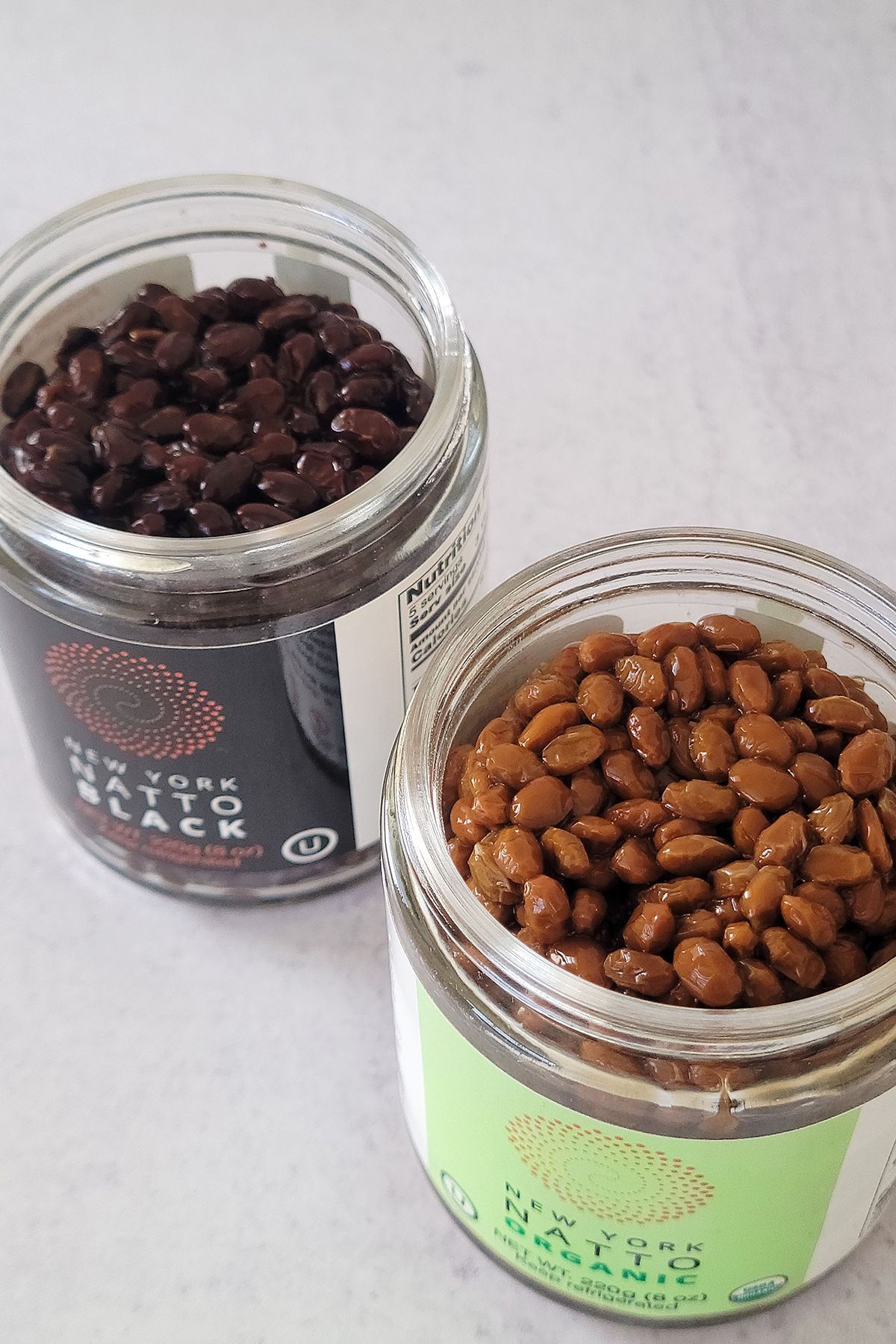 Other than the above, you may also find other varieties such as:
Odor-less natto
Freeze-dried ones
Black soybean natto etc..
Things to Know
Homemade Natto
Did you know you can make your own natto at home? I haven't done it yet but I'd love to do that one day! If you are curious, you can simply Google it to find out how.
Hold Off From Using The Flavor Packets!
This is the important part!
If the natto you bought from a store contains only the fermented soybeans, then it's vegan for sure. However, most commercially available natto are sold in Styrofoam packages or plastic lined paper cups with a plastic film. Actually, the problem isn't the package.
Typically, those products of natto come with two types of flavor packets; soy sauce based sauce and karashi mustard.
While the karashi mustard may be vegan-friendly (please check the label!), the soy sauce based sauce is NOT vegan! 10 out of 10, the sauce is made with bonito flakes and other food additives MSG. Some natto come with other flavoring packets such as ume plum pickle or shiso which also may not be vegan due to the use of bonito flakes.
To avoid consuming  all non-vegan matters by accident, skip any of those flavor packets.
Good news is you can season natto on your own which you can see in the section below "How to Prepare Natto."
Ways to Use Natto
The Must Try
As mentioned earlier, the most basic and the standard way to eat natto is to put it on top of plain Japanese rice. This is the best way to appreciate the taste of natto and also the authentic way of how the Japanese people eat natto. I'd strongly suggest you to try this first!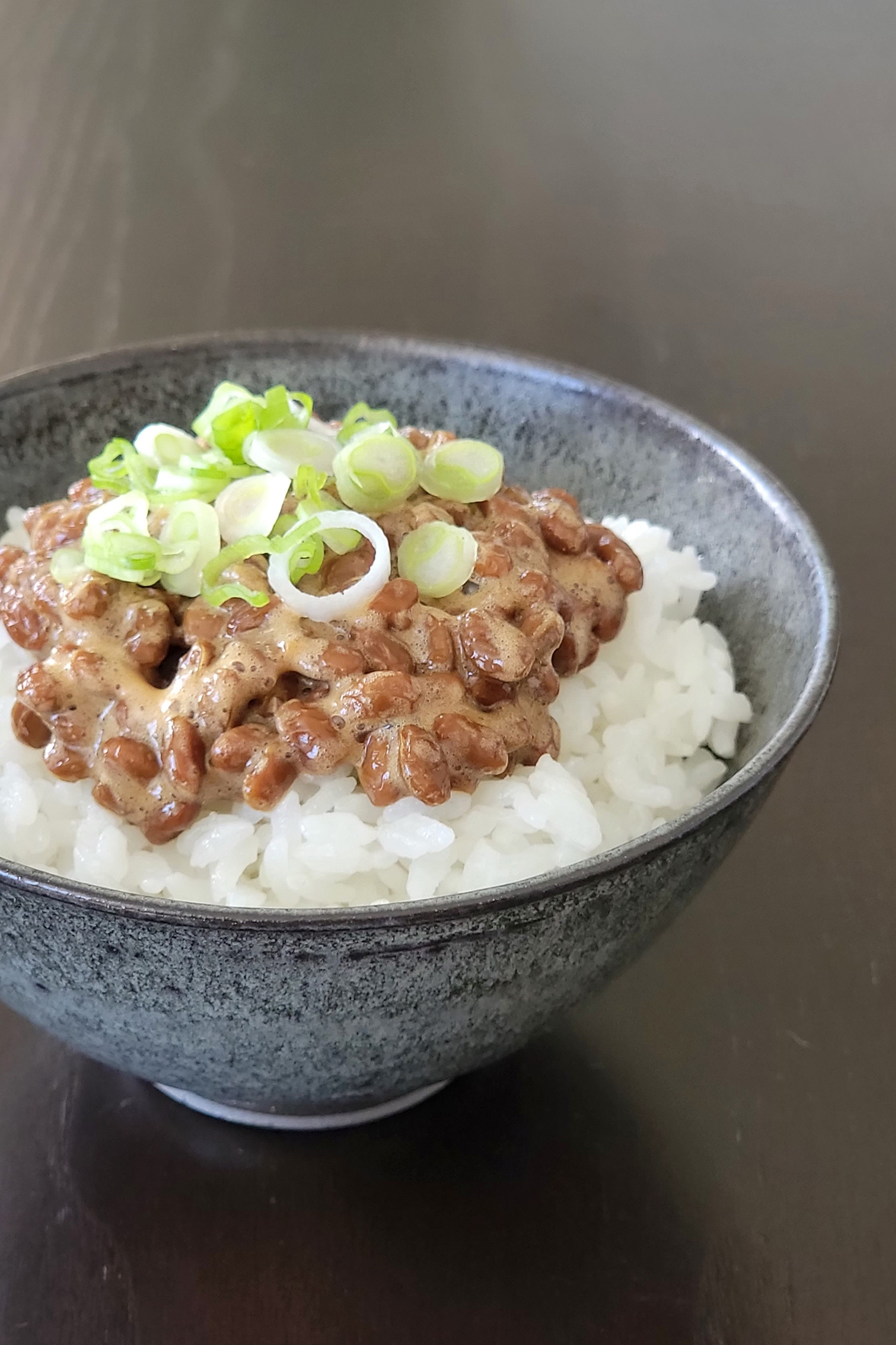 Other Ways
Once you try natto on top of plain Japanese rice, you could try other delicious ways to enjoy natto:
Again, just like other fermented food, natto can be eaten as is with no cooking required (no heat applied.) That said, if you decide to cook with with heat applied, it's also delicious, too!
How to Prepare Natto
When you're ready to eat natto, there are two things to make it extremely flavorful; stirring and seasoning.
1. It's All About Stirring
Natto develops its umami flavor by stirring. To do so, first you transfer the portion of natto you're eating to a small bowl with a higher rim. Then, use chopsticks to stir in circular motion for 30 to 100 times. When you stir natto, it will become prominently stringy as the air gets incorporated. In Japanese, this state is called "neba-neba" which is a Japanese onomatopoeia that resembles stringy & slimy consistency.
The neba-neba is where the umami is!
Some say stir around 30 times while others may say 100 times or more. There are no set rules. I go for at least 30 times but sometimes 50 or more. I just vigorously stir until it develops the neba-neba strings 🙂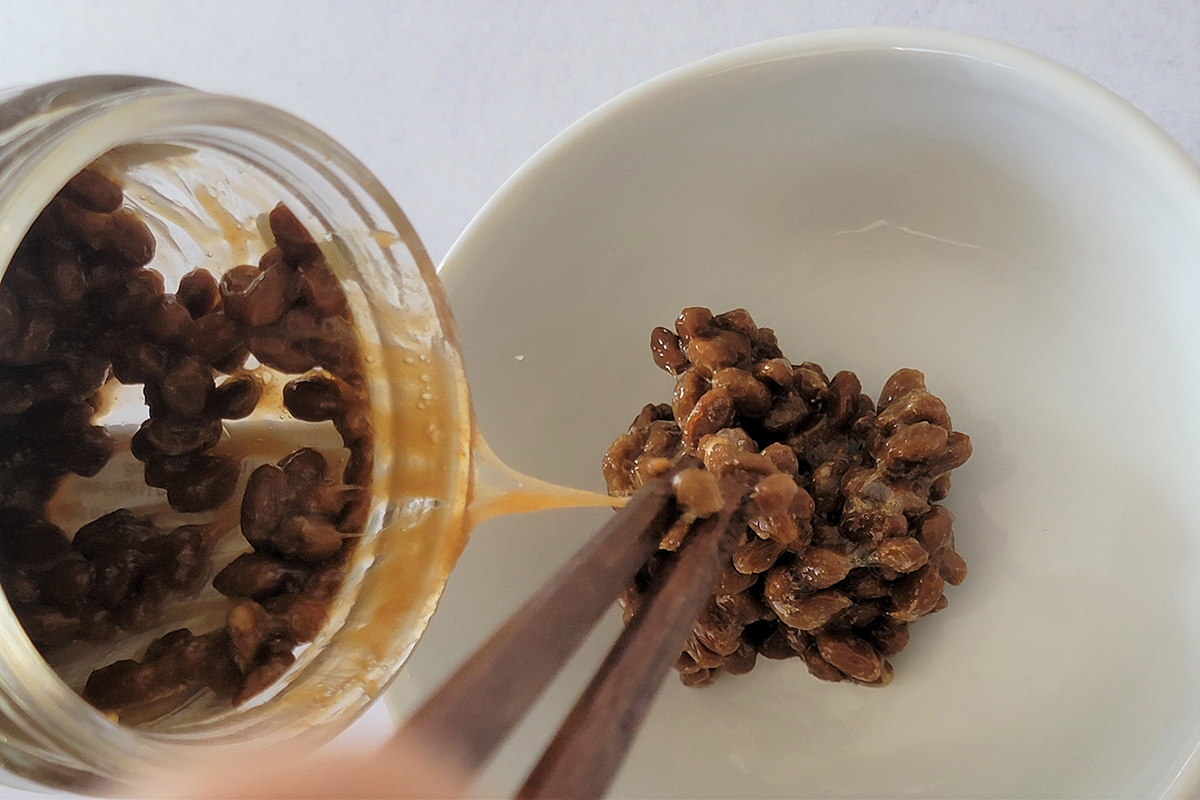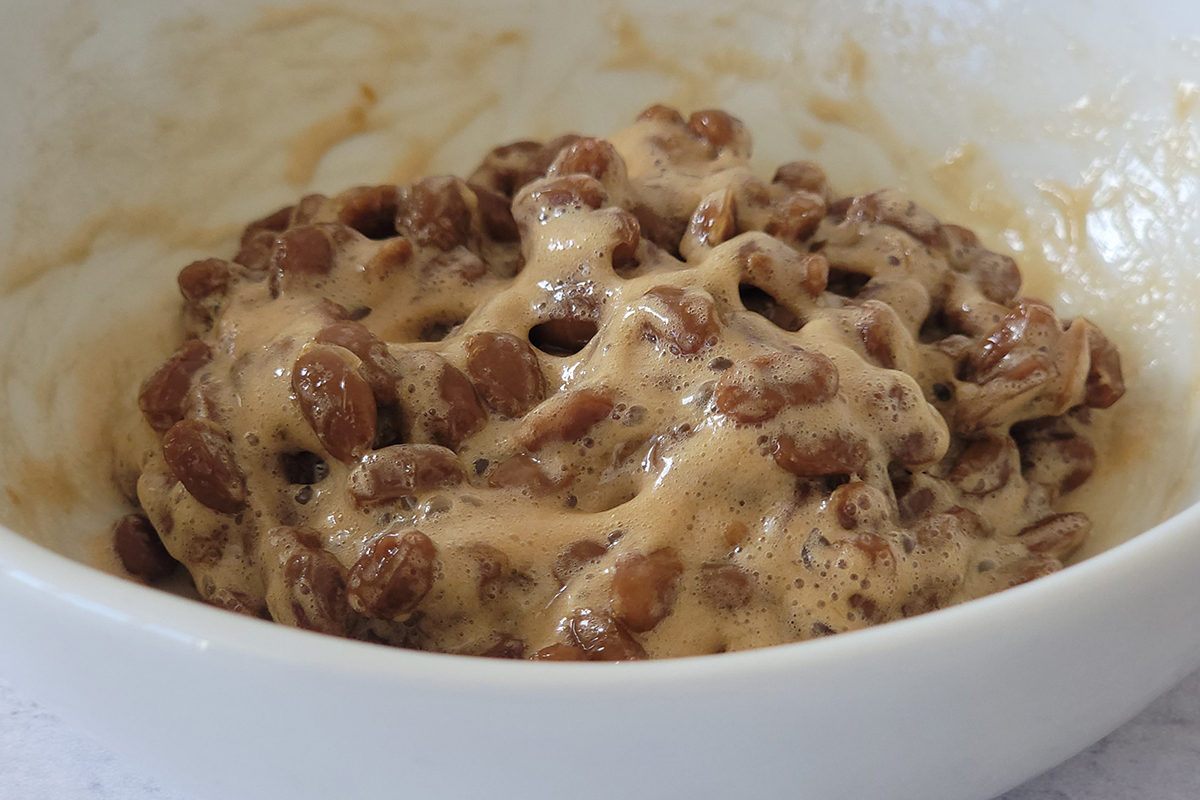 2. Suggested Seasonings, Toppings and Condiments
Once you do a good stir on natto, it's ready to season as well as to put on some toppings and condiments. Here are some of my suggestions of  vegan-friendly seasonings that you can use for natto:
soy sauce
tamari
smoked soy sauce
ponzu
rice vinegar
black vinegar
ume plum vinegar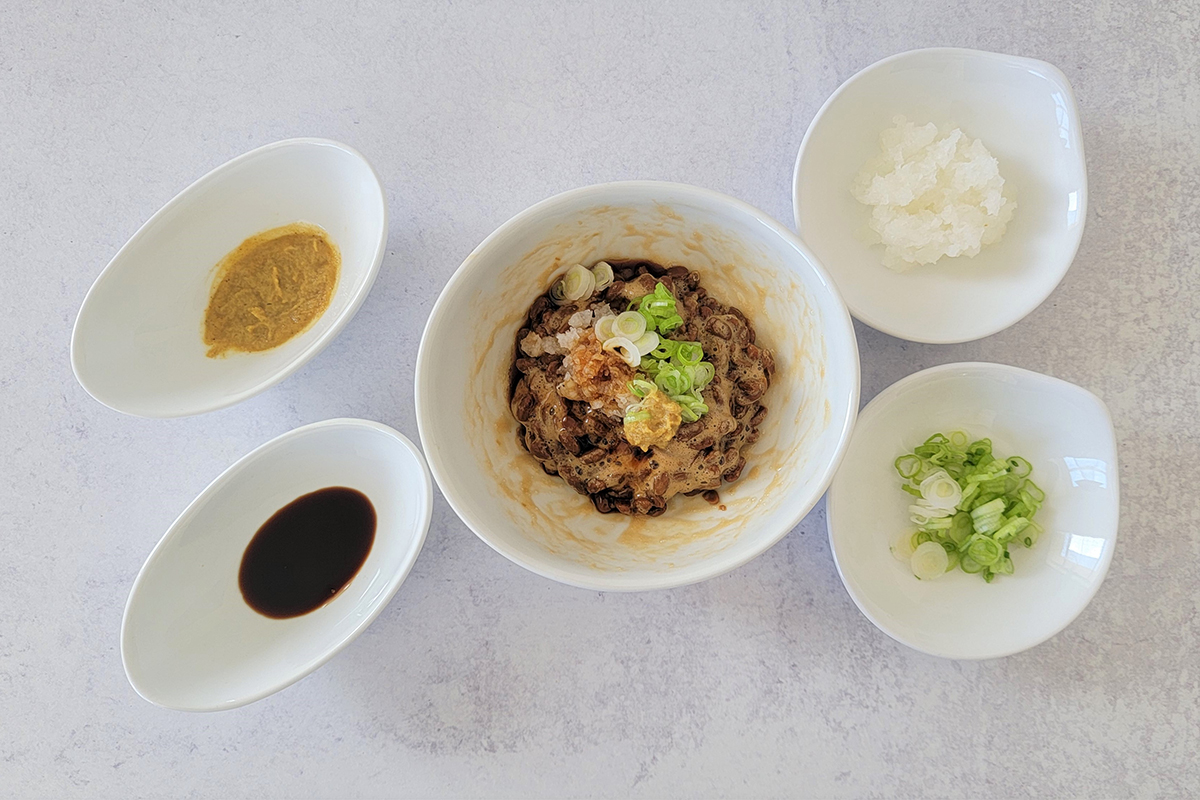 To enhance the overall flavor, those vegan-friendly toppings and condiments below can be added:
toasted sesame oil
rayu (Japanese chili oil)
toasted sesame seeds
karashi mustard (Japanese mustard)
wasabi
umeboshi (salted ume plum pickles)
nori seaweed
scallions
grated daikon radish
grated Japanese mountain yam
3. Stir Once Again
After adding toppings and/condiments, stir once again to get the neba-neba going! And then, enjoy on top of rice or salad etc..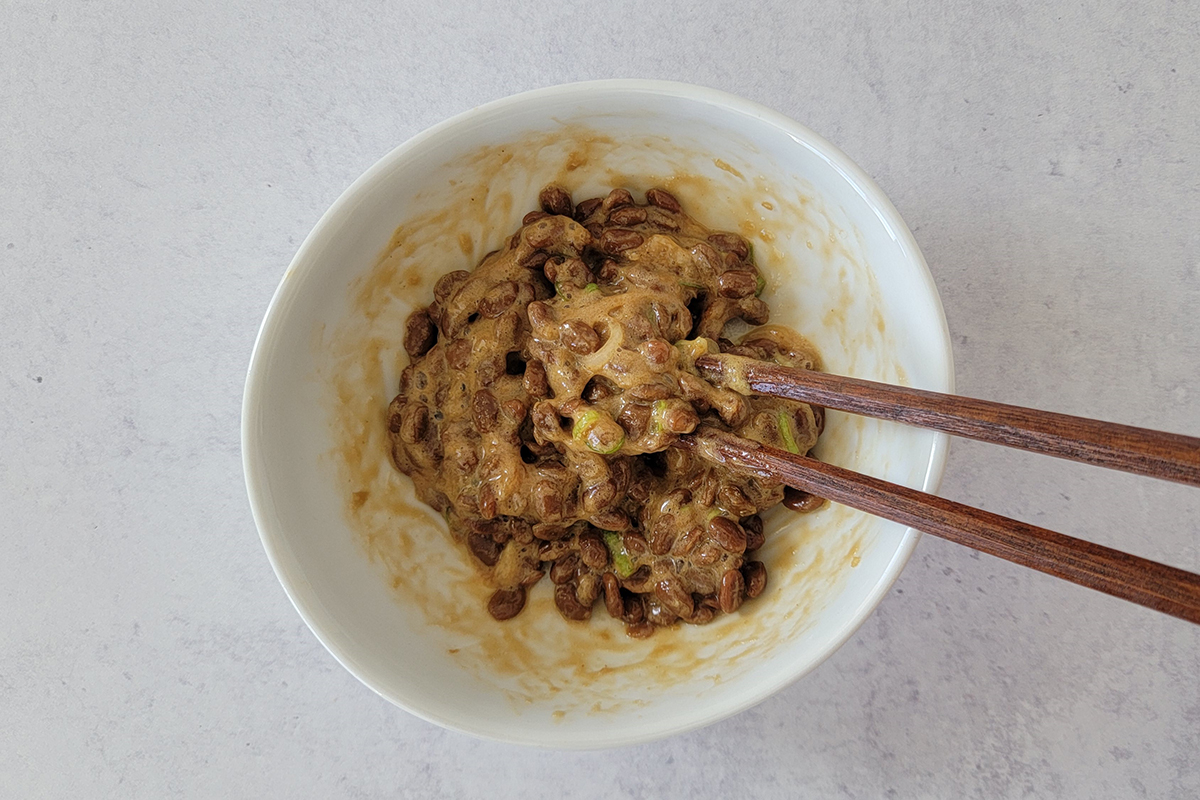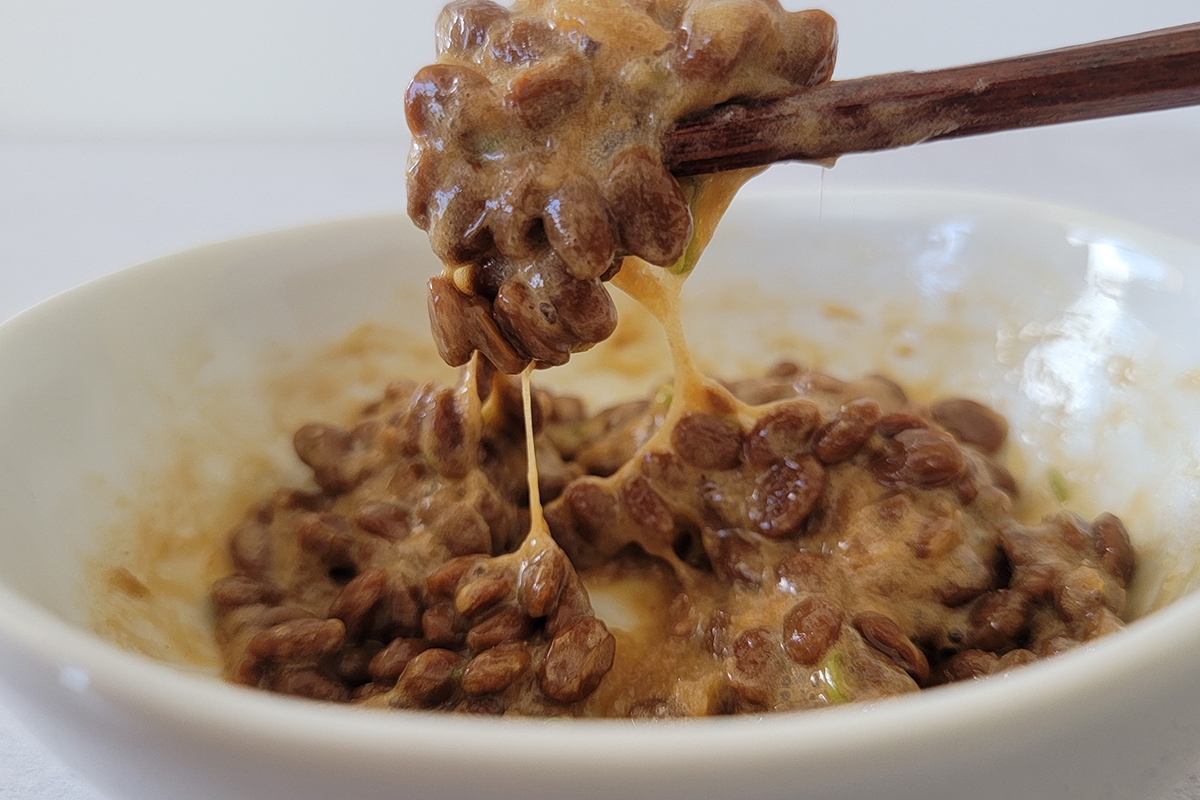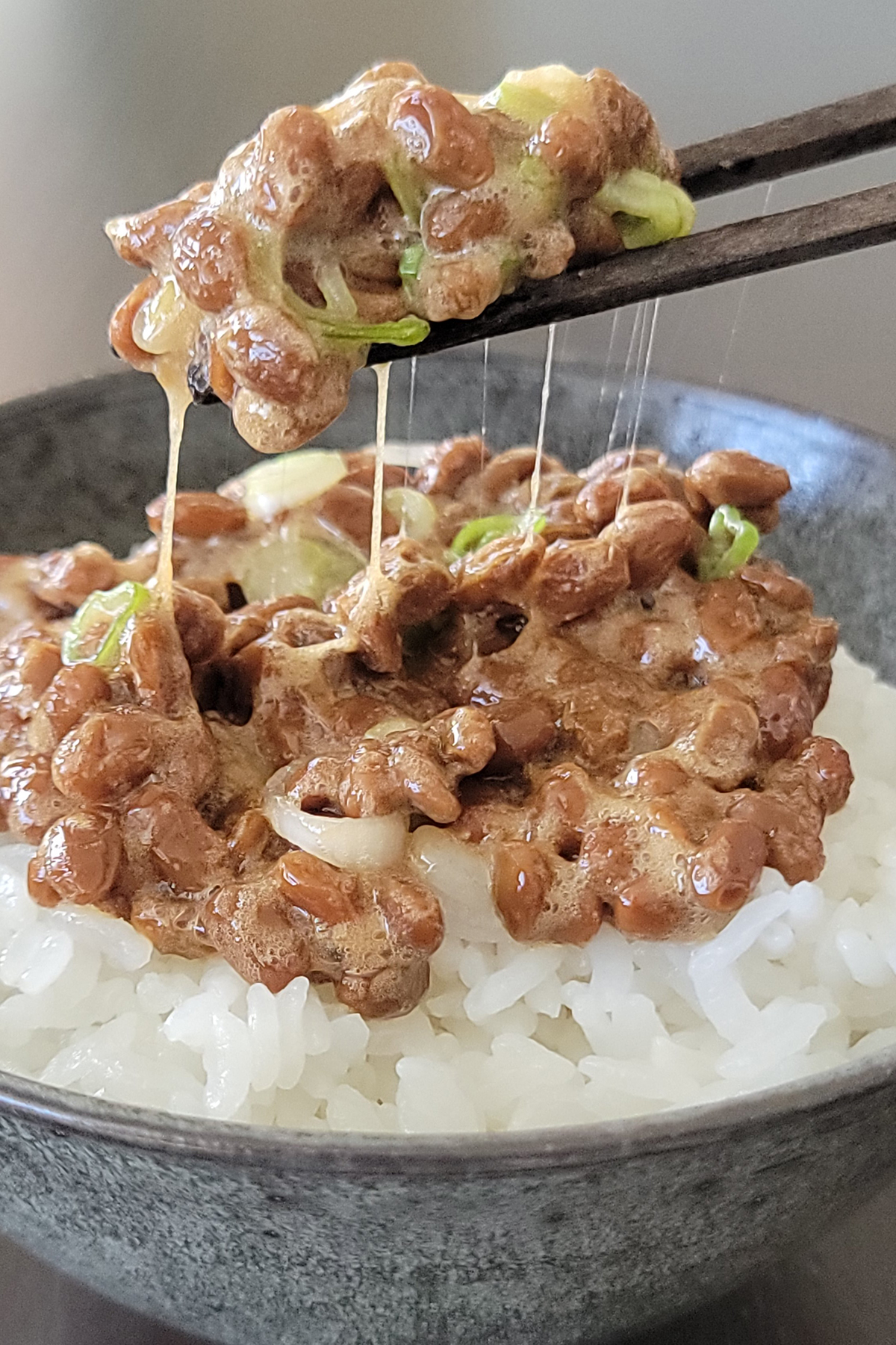 How to Store
Natto must be refrigerated until you're ready to eat. While natto is always in the refrigeration food isle in Japanese super markets, in the U.S., you may find them in freezer section in grocery stores (particularly Asian markets.) If you buy frozen natto (which doesn't taste the best compared to the fresh ones), you can either store in your freezer or fridge at home.
Note that natto must be defrosted to consume so if you store them in the freezer, take it out and leave at a room temperature for an hour or so until completely defrosted. Alternatively, transfer the frozen natto to the fridge overnight then it should be ready to eat the next morning.
Depending on the products you buy, natto can be either pre-portioned for 1 serving or comes in a larger size (like the one I buy.) If there are any opened leftover natto, keep those in the fridge and consume asap.
Where to Find
Most likely, you won't find natto in regular grocery stores. However, you can easily find one at Japanese grocery stores as well as Korean and some Chinese markets. As usual, I'd highly recommend organic natto if possible.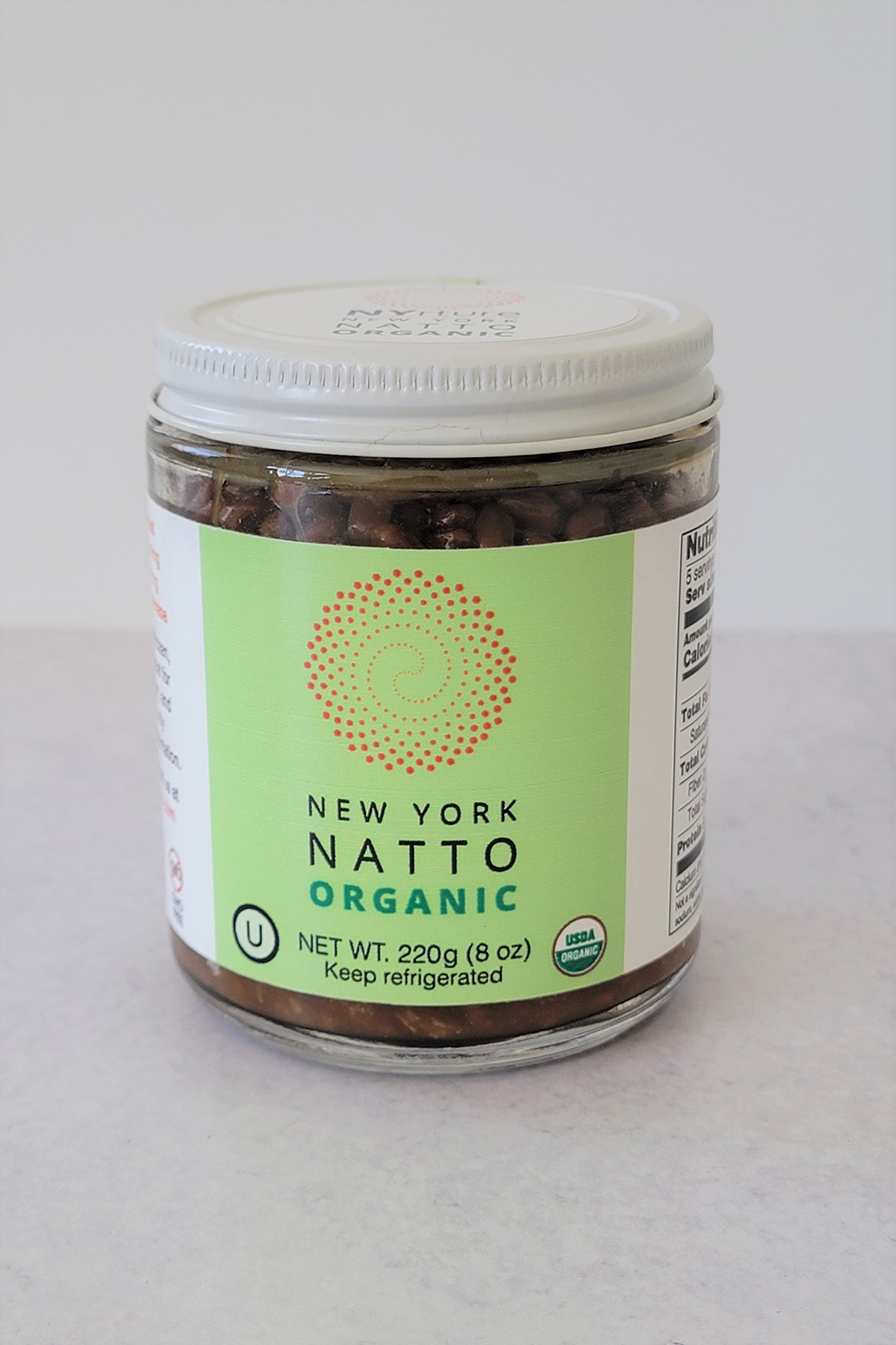 This organic natto is my #1 recommendation. If you're already familiar with the taste of natto, you'll definitely enjoy this one!
You may find these natto in stores but you can also order online and they'll ship to you directly (which is what I do.) Not only does this particular natto tastes fantastic, but it's also organic, never frozen, and the best of all, comes in a glass jar with a metal cap! Unlike any other typical natto products, NYrture uses no Styrofoam and/or plastic lined paper cups with a plastic film. (not sponsored.)
Yes, I'm aware that their shipping materials are not plastic-free which is totally understandable in order to keep the natto fresh during the shipment. In my opinion, the option of a glass jar natto with a metal cap in a plastic shipping packages is 1000 times better than the one in styrofoam.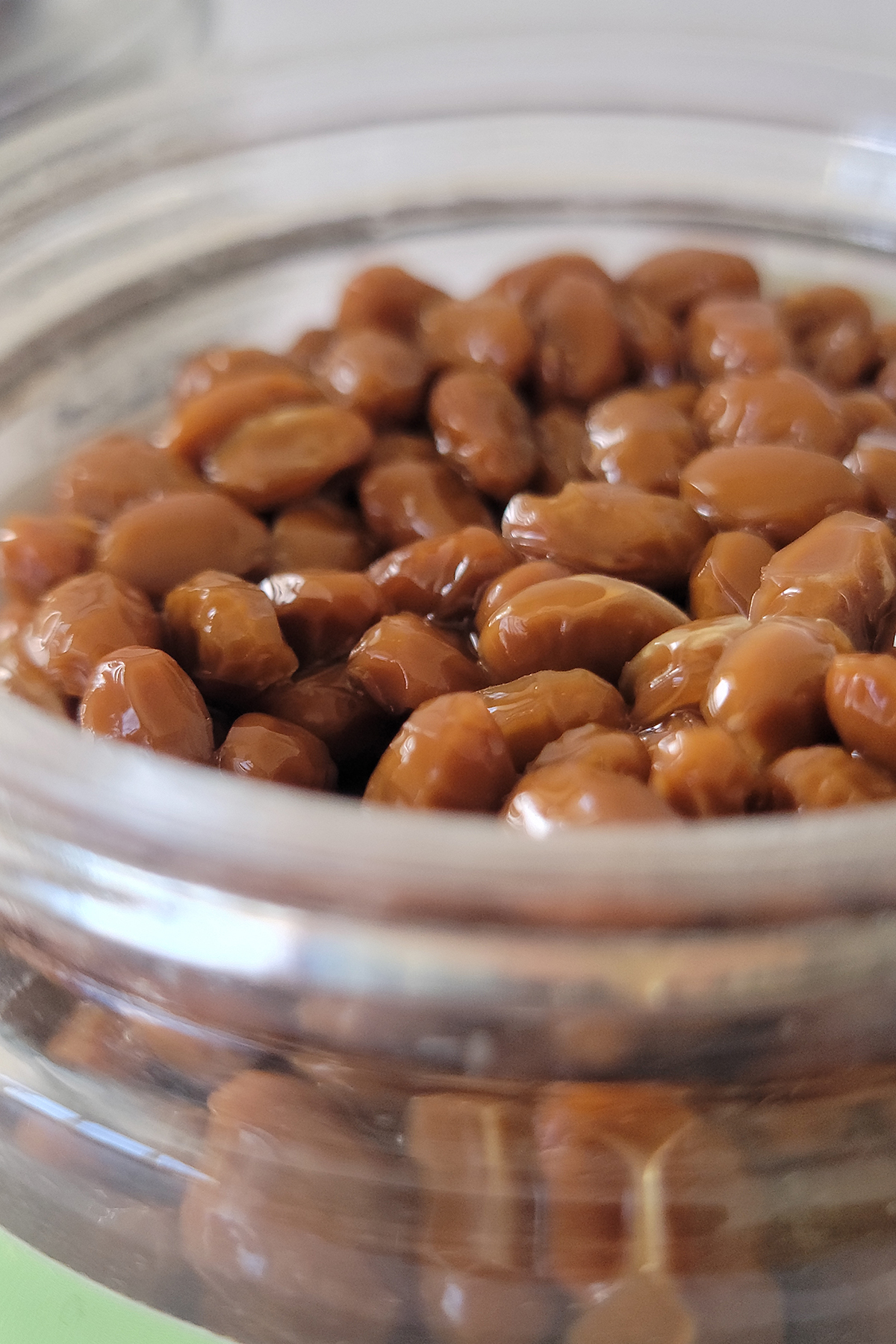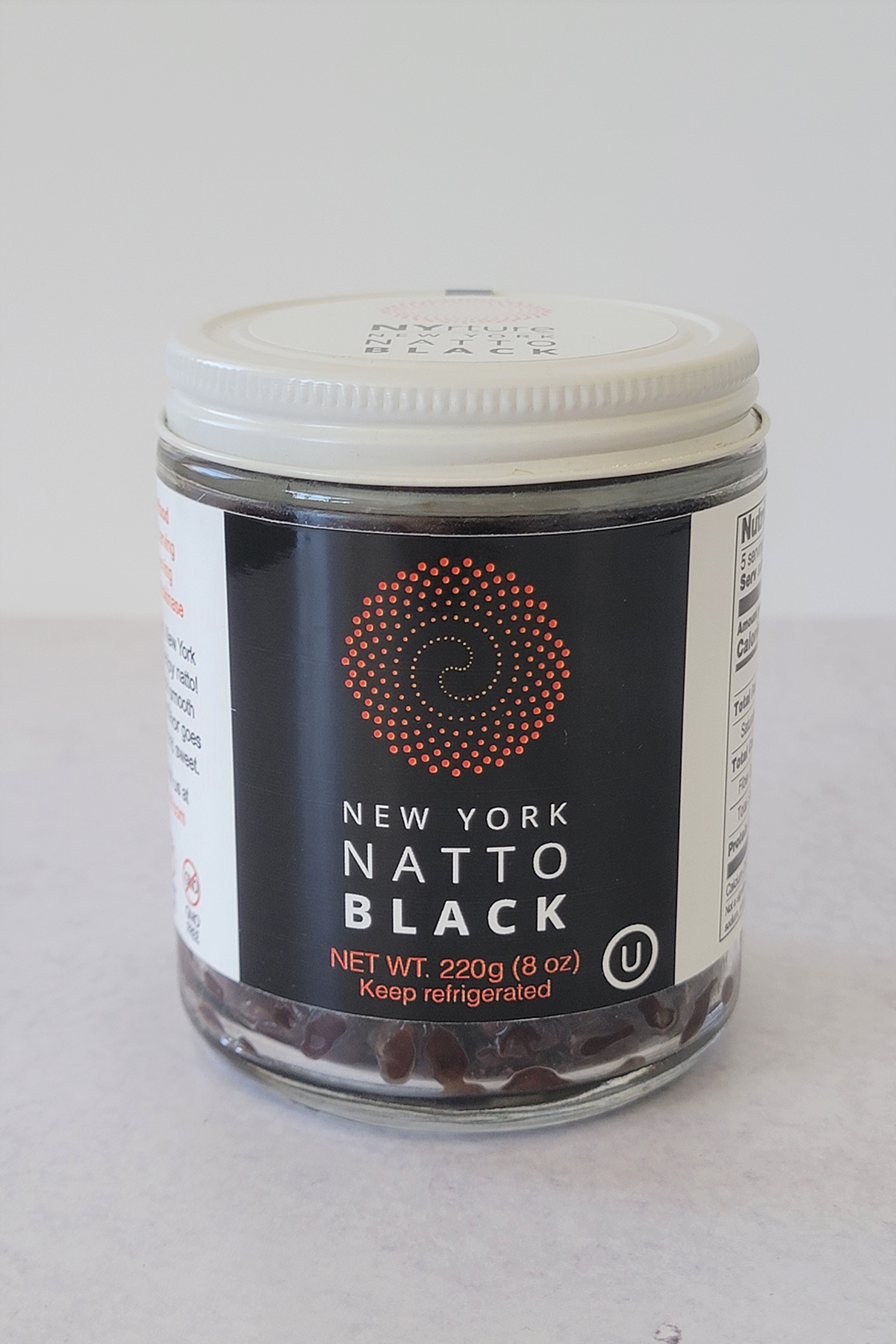 This is another product from NYrture that I've tried. As they describe the taste, it's somewhat milder than the typical natto. In my opinion, it's less stringy (slimy) when you stir. If you never tried natto before, this one may be a better option to start with!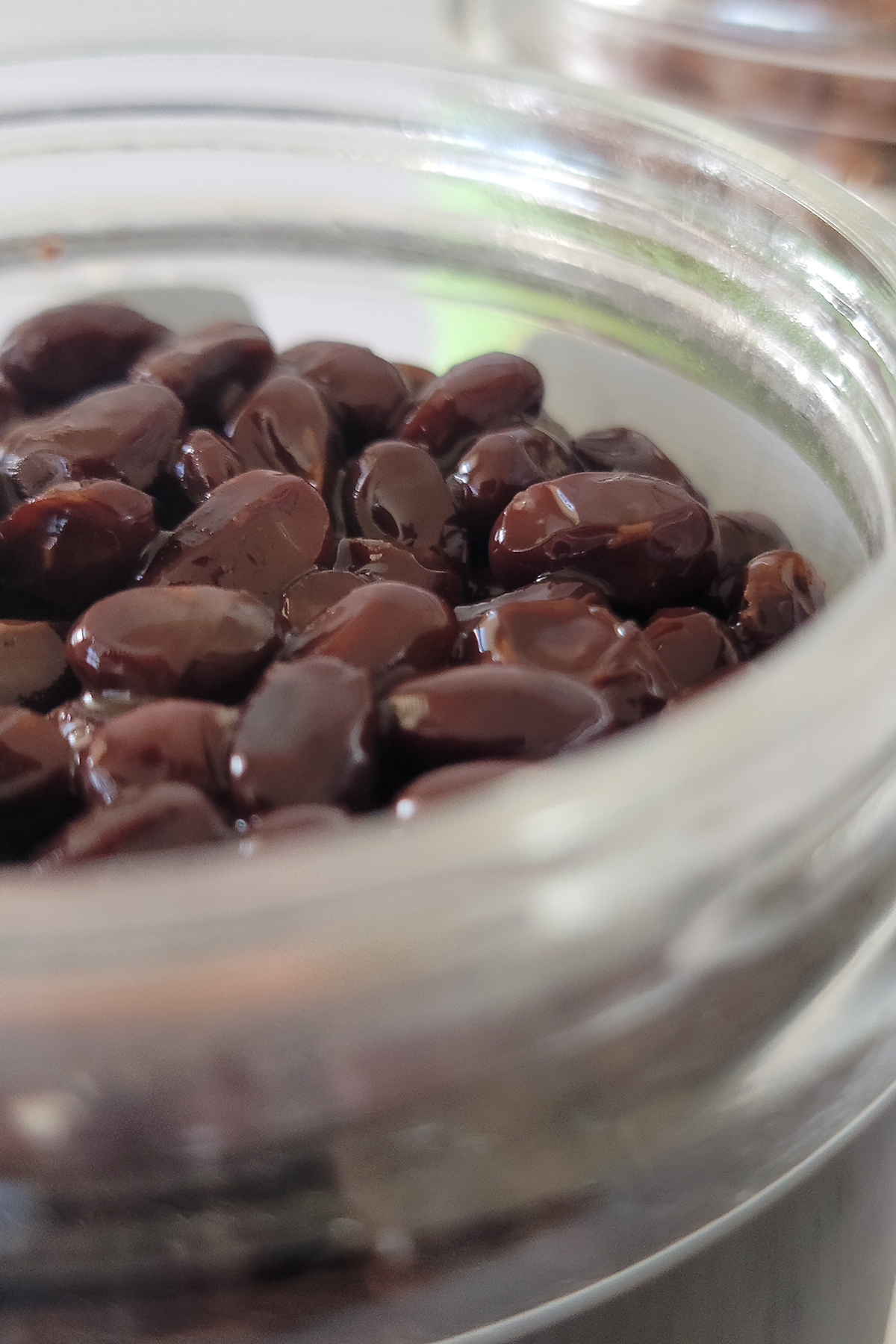 I recommend "real" Japanese natto for you to stock up for more authentic taste. My recommendations are always selected by me which means I guarantee they will taste authentic!
A general tip for shopping Japanese groceries or pantry items which is to get the products that labels as "Product of Japan" on the back of the package.  Often times, what appears to be a "Japanese" product is actually produced in another country. Always check the label!
Let me know in the comment sections below if you have any questions or other recommendations!