Last Updated on June 29, 2021
[わさびとトリュフオイルのアボカドトースト]
Are you tired of eating the same-flavored avocado toast? Try my Wasabi & Truffle Oil Avocado Toast. It's Japanese & Italian fusion using the combination of wasabi, soy sauce, and truffle oil. What's not to like? It's definitely worth trying to break your habits of eating your same old avocado toast and start making something different.
The Flavor Combo
Avocado toast has become so popular that everyone plays around with it by adding strawberries, chickpeas, sautéed mushrooms etc.. Well, those might be great but why would need another one of those recipes from me? Being an Asian (or Japanese), I always crave Asian flavor and breakfast is one of them. I do enjoy eating Japanese style breakfast that comes with rice, miso soup, and pickles. But I also like making my toast for breakfast with an Asian twist!
In my opinion, the flavor of Japanese & Italian ingredients intertwine very well. Soy sauce & truffle is one of them and surprisingly, the addition of wasabi will not interfere as much as you may think.
As you may already know how the combination of wasabi & soy sauce taste like, I like that kind of spiciness (from wasabi) that stings the back of your nose as I'm savoring a salty element with a hint of umami (from soy sauce.) On top of that, the aroma of truffle oil gives you an another dimension of aromatic sensation as you taste everything together.
With the creaminess of avocado on top of toasty country bread and fresh bites from radish & sprouts, this avocado toast will definitely make you happy to start your day!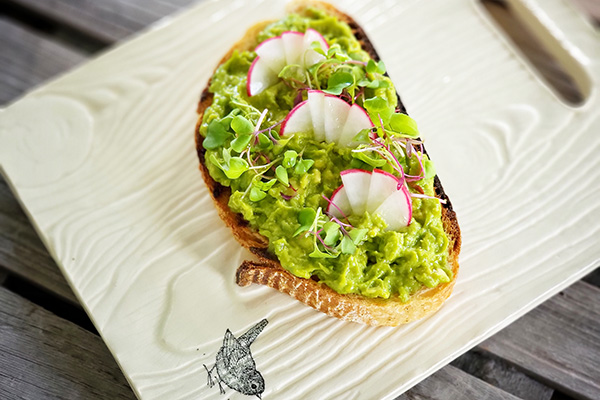 The Ingredients
Here is the list of ingredients to make this delicious avocado toast!
Artisan Bread
Hass Avocado
Freshly Squeezed Lemon Juice
Wasabi
Salt (or truffle salt)
Soy Sauce
Red Radish
Sprouts or Microgreens
Truffle Oil (you may skip if using truffle salt)
The Tips and Recipe Notes
Here is a breakdown of the cooking process.
Type of Bread
I'd highly recommend using artisan bread such as sourdough loaf, multigrain loaf, or country wheat etc. for better flavor & texture. You can use regular sandwich bread but it wouldn't be my first choice.
I toast mine of a stovetop grill pan. You can toast in the oven or toaster oven.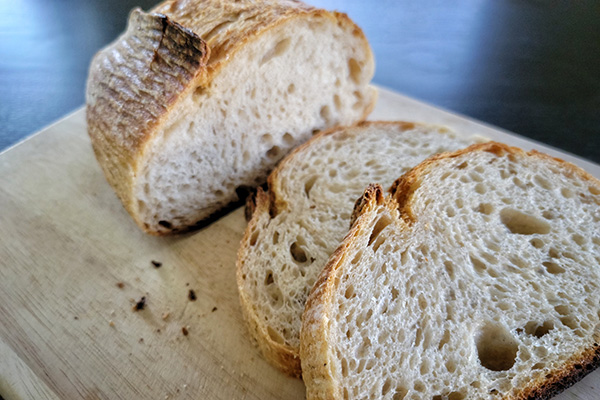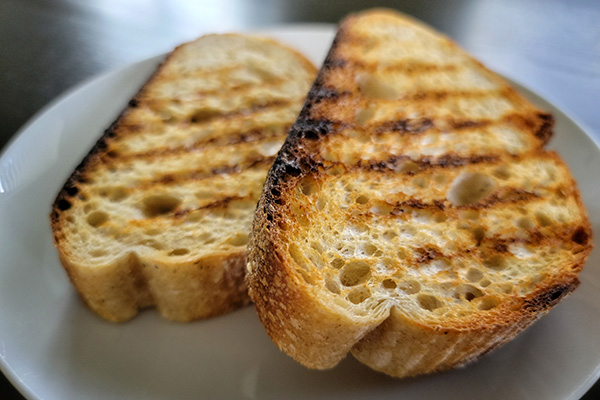 Type of Avocado
I'm not an expert of avocado but I've tried a few different kinds in the past. For avocado toast, Hass avocado is the best. Period.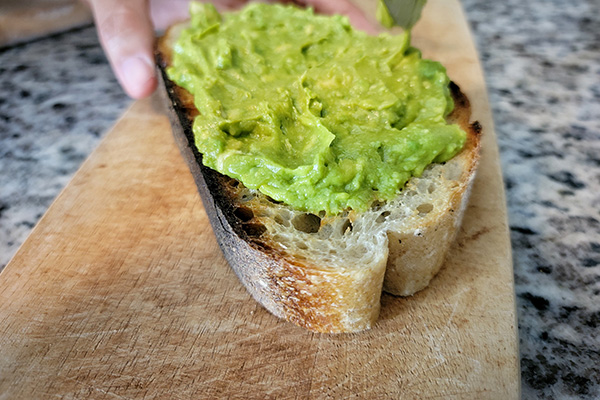 Wasabi
I use powdered wasabi from Eden Foods which I like the best for having "clean" ingredients with no added agents or colors. All I have to do is to mix with a little bit of water then it makes the familiar wasabi paste. You can use your own wasabi of your choice that's typically sold in a tube.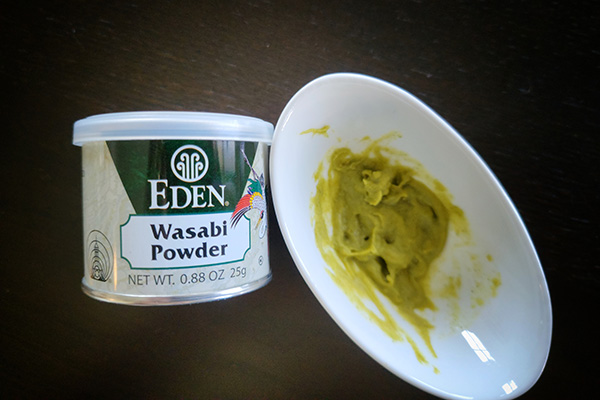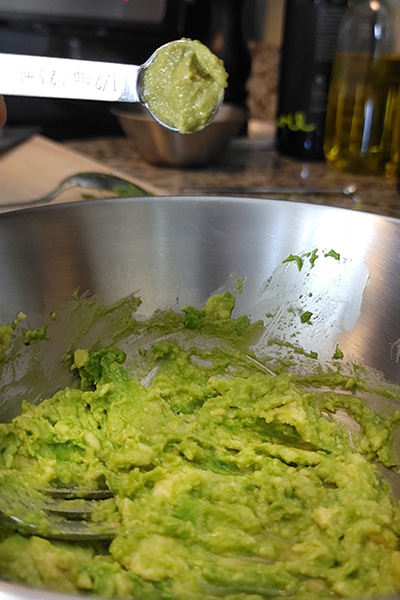 Salt
I use regular sea salt however you could substitute with truffle salt. If using truffle salt, you may want to skip truffle oil as the flavor could be too intense. I haven't tested yet but just saying.
Soy Sauce
Mashed avocado will also be seasoned with salt so you don't need a lot (you just want a hint of soy sauce.) Also, soy sauce will turn the avocado brown-ish if using too much. While there's nothing wrong with brown-color avocado, you want to keep the bright green color as we eat with our eyes first! Also, you will be serving with a tiny drizzle of soy sauce as a finishing touch so go easy with the amount that you add to the mashed avocado.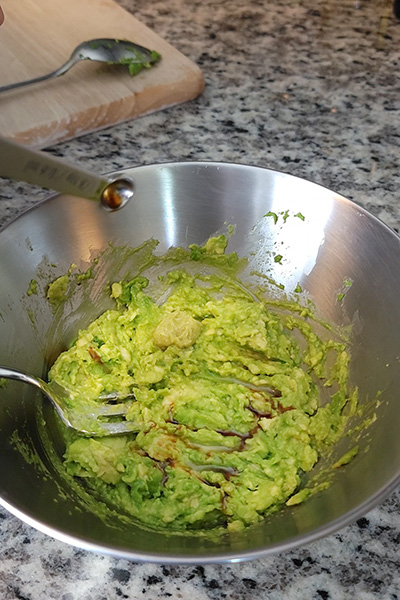 Radish & Sprouts
I use red radish and microgreen blend for some fresh bite toppings. Other choices may be baby arugula, rainbow radish, cucumber, chopped tomatoes just to name a few.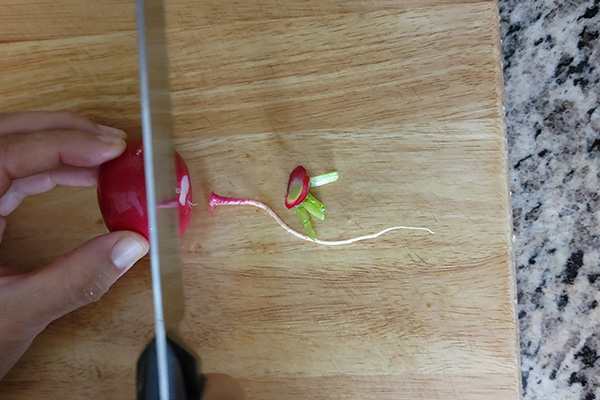 Truffle Oil
I don't always have truffle salt in my pantry but truffle oil is one of the staples. The one I use is organic white truffle oil and made with no artificial flavoring or aroma which you may find in a lot of truffle-infused products. It's up to you to choose whether using black or white truffle oil.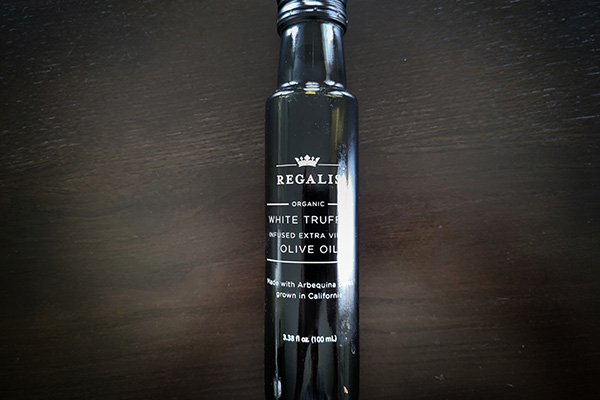 Feeling Inspired?
Try my other Asian fusion avocado toast creations!
Wasabi & Truffle Oil Avocado Toast
It's Japanese & Italian fusion avocado toast using the combination of wasabi, soy sauce, and truffle oil. What's not to like?
Yield: 2 thick or 4 thin toasts
Ingredients
2

slices

bread

(2 thick or 4 thin slices.) Recommendation: artisan bread such as country wheat, multigrain, or sourdough etc.

1

large Hass avocado

2

tsp

freshly squeezed lemon juice

1

tsp

wasabi

(adjust to taste)

1/4

tsp

salt

1/4

tsp

soy sauce

(more for serving)

1-2

red radish

thinly sliced

microgreens or sprouts of your choice

(garnish)

truffle oil

(black or white)
Instructions
Toast the bread.

Meanwhile, prepare the avocado. Mash avocado in a bowl. Add lemon juice, wasabi, salt, and soy sauce. Mix together until well combined. Taste to see if you can taste a hint of wasabi (it shouldn't be overpowering) and make adjustment if necessary.

On the toasted bread, smear the seasoned avocado, place radish sliced, and microgreens (or sprouts.) Drizzle some truffle oil and extra soy sauce on top.
Notes
I'd highly recommend using artisanal bread instead of regular loaf. It has better taste & texture.
Lemon juice is used just to give a hint of freshness also to keep it from turning brown. Don't add too much where it's too tangy.
I use powdered wasabi (mixed with water) but you can use a regular kind comes in a tube. It's better to add an amount where it's not overpowering however, you can adjust to your preference.
You can also use truffle salt instead of truffle oil. Using both may be too intense. Modify the amount accordingly.